Putin's "January Revolution": What Does A New Prosecutor General Mean For Russia?
What came as one of the elements of massive reshuffles in Russia's key institutions, marked by recent proposals to amend the constitution and the resignation of Dmitry Medvedev's government, was the dismissal of the country's senior prosecutor. On January 20, Russian President Vladimir Putin fired top prosecutor Yuri Chaika and nominated Igor Krasnov to replace him. This move has fitted into Putin's political shakeup intended to initiate a generation change within the ruling elite. As a new presidential representative to the North Caucasus, Chaika is doomed to lose much of his political significance. What draws attention is a mere fact that this is yet another example of a political overhaul, with an unpopular politician, muddied by a series of corruption scandals, being replaced by an efficient technocrat who so far avoided the public spotlight, far from any controversy. The third issue these recent dismissals and nominations had in common is that they led to the promotion of officials who had not held close ties to mighty political or business groups that conflicted with Putin's inner circle.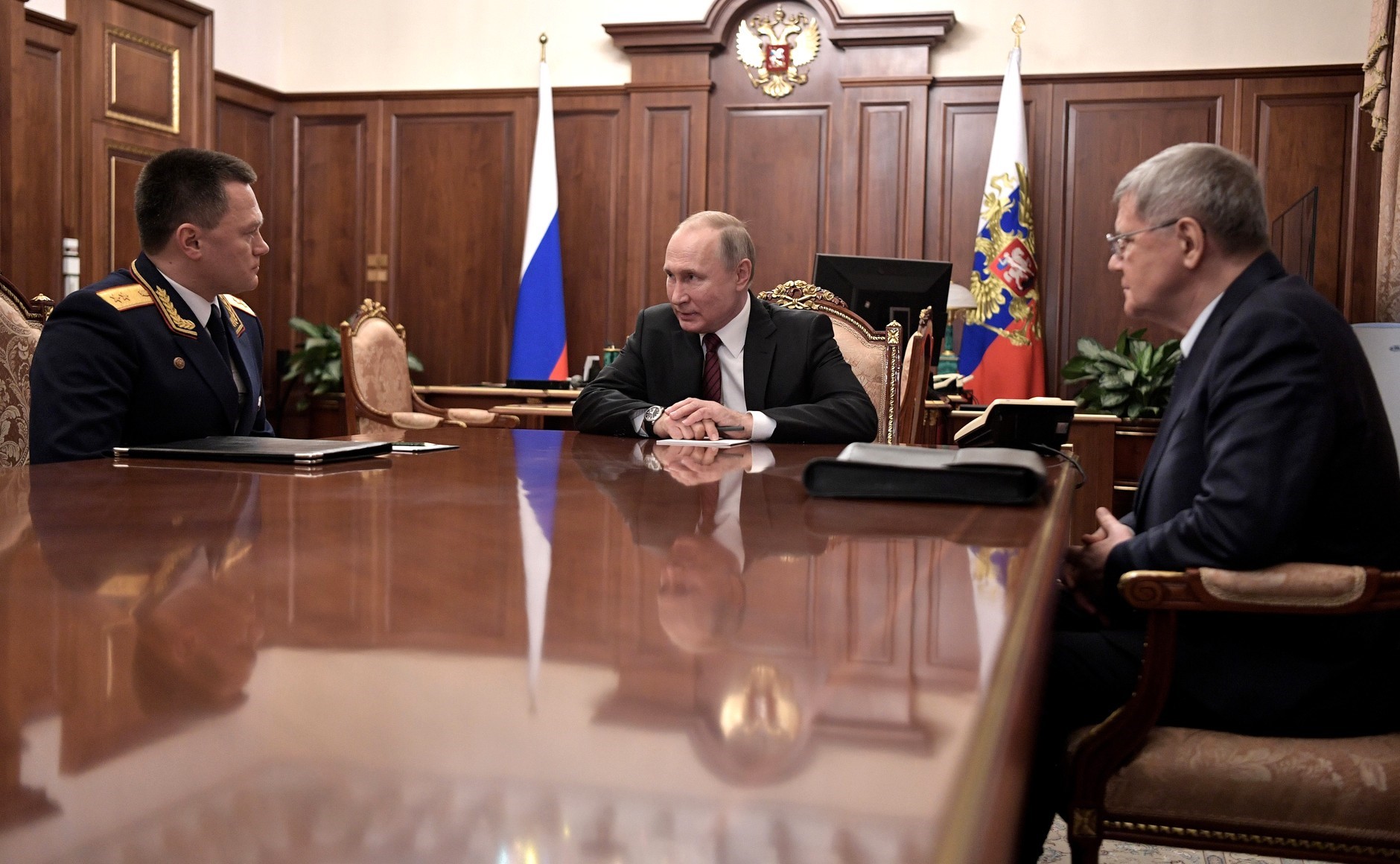 SOURCE: KREMLIN.RU
Born in 1975, Igor Krasnov is almost a quarter of century younger than his predecessor. Before, he had served as deputy chairman of the Investigative Committee, where he has earned the reputation of a very efficient investigator. Krasnov so far has led several high-profile criminal investigations. Unlike Chaika, he has not been embroiled in any corruption plots. An Arkhangelsk native, he found a job as an investigator in a prosecutor's office in 1997. In 2005, his career got a fresh impetus when he was invited to join the prosecutor general's office. After Vladimir Putin took all investigative departments out of the prosecutor general's office, Krasnov joined the Investigative Committee under Alexander Bastrykin. His career soared high when he became a member of the investigative group that inquired into the attempted assassination of Anatoly Chubais, the head of the company RAO UES. Among other high-profile cases he has led were those into the murders of attorney Stanislav Markelov and journalist Anastasia Baburova, the embezzlement during Vostochny spaceport's construction, as well as the assassination of opposition leader Boris Nemtsov. Krasnov led some of his criminal investigations under the direct command of the Russian president. It is known that Krasnov has earned the trust of the Federal Security Service when working closely with its officers to solve a raft of criminal cases. In Lubyanka, FSB Deputy Director Alexey Sedov is widely acknowledged as an ally of Russia's newly appointed prosecutor general.
Support Us
If content prepared by Warsaw Institute team is useful for you, please support our actions. Donations from private persons are necessary for the continuation of our mission.
What cannot be ruled out is that this personnel shakeup is to serve as a prelude to structural reforms in Russian law enforcement circles. This is all the more so that both the prosecutor general's office and the Investigative Committee frequently clashed in the past. Krasnov might have been ordered to lay the groundwork to merge investigative departments of the Ministry of Internal Affairs and those in the Investigative Committee, with a newly founded institution being under scrutiny from the senior prosecutor.
All texts published by the Warsaw Institute Foundation may be disseminated on the condition that their origin is credited. Images may not be used without permission.