Date: 17 October 2022 Author: Maciej Bujalski
Nazi persecution of the Catholic Church in Poland
Although World War II ended the period of Poland being home to many faiths, the country was essentially Catholic-dominated before the war broke out. The 1931 census found that 65 percent of Poland's prewar population declared themselves Catholic. Thus, this article depicts the Catholic Church in Nazi-occupied Poland while reviewing some attitudes the Polish clergy would adopt at that time.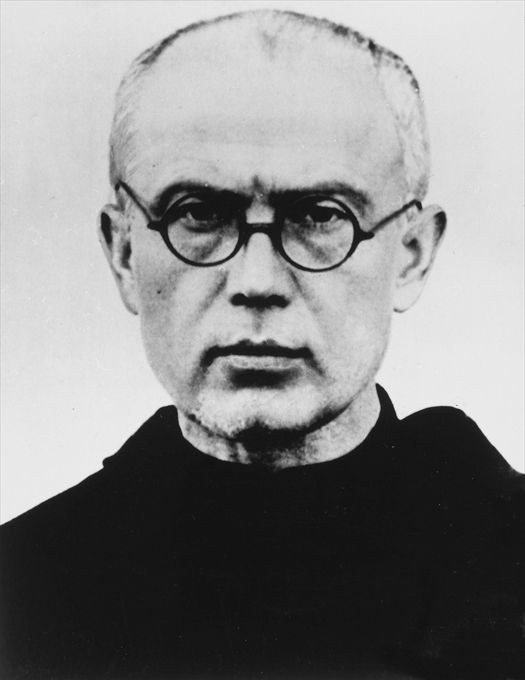 SOURCE: WIKIMEDIA COMMONS, 1940  INFORMATION: A MAN FOR OTHERS, 198P. ISBN 087973-519-8, HTTP://WWW.V-LIKE-VINTAGE.NET/UPLOADS/IMAGES/CROPPED700/00130919.JPG, UNKNOWN AUTHOR
The Nazi terror was fierce and protracted in Poland. Chief of the General Government in Nazi-occupied Poland Hans Frank brazenly named priests his "deadly enemies." What he said reflected accurately the attitude of the Nazis towards clergymen. Some 2,500 priests from Poland and elsewhere were imprisoned at Dachau during the war. The Nazis struck terror into clergymen on the territories incorporated into the Third Reich, but atrocities knew no limits. Between 1939 and 1945, about 2,000 members of the Polish clergy perished.
Amid Nazi atrocities, the spirits of Polish clergymen proved unbreakable. The Catholic Church bolstered its leading role in suppressing any crushing authorities, probably a driving force behind Poland's successful effort to free itself from the Soviet yoke nearly fifty years later.
Most notable figures of the Catholic Church in Nazi-occupied Poland included Fr. Maximilian Maria Kolbe, Archbishop Adam Sapieha, and August Cardinal Hlond. The deeds of that last one might indeed stand for the role the Catholic Church played in Poland's independence pursuits if to consider its nature worldwide. All the virtues of August Cardinal Hlond prove a role church institutions could serve in geopolitical games––a quite likely phenomenon to this date.
Hlond, who served as Archbishop of Gniezno and Warsaw, was injured as soon as the war broke out and then left Poland, heading for Romania. After the war, he returned to Poland––where he died sometime later––despite fierce opposition from the London-based government-in-exile. Politically active as he was, August Cardinal Hlond was even offered to become Poland's prime minister. He was also believed to run for president. He made a stay in Rome where he conducted some behind-the-scenes efforts to inform the public about Nazi crimes and improve the living standards of the Polish clergy. He often featured Vatican radio broadcasts, where he defended the Polish case. He also submitted an official account of the persecutions of the Polish Church to the Vatican. Then he moved to France, where he was detained in 1944. However, his remarks on Jews might spark controversy. Yet he was engaged politically––he spoke favorably of Poland's 1944 land reform, among other domestic topics. He died in 1948 in Warsaw.
What Hlond did for Poland may indeed differ from a heroic sacrifice Fr. Kolbe had made. Nonetheless, it says much about Polish attitudes towards the Nazi occupier. He embodied patriotism––and even though his focus was outside politics, he still took advantage of his privileged position to care about his homeland. Other outstanding Poles, including Ignacy Jan Paderewski during World War I, remained devoted to the Polish case, which resonated in the country's ties worldwide.
Support Us
If content prepared by Warsaw Institute team is useful for you, please support our actions. Donations from private persons are necessary for the continuation of our mission.
All texts published by the Warsaw Institute Foundation may be disseminated on the condition that their origin is credited. Images may not be used without permission.