Nadiya Savchenko's Attempt to blow up the parliament building
Hero of Ukraine Nadiya Savchenko has been accused in Kyiv of betraying Ukraine. She has asked Russian President Vladimir Putin for permission to return to a Russian prison and, as a form of exchange, for the release of all Ukrainian captives.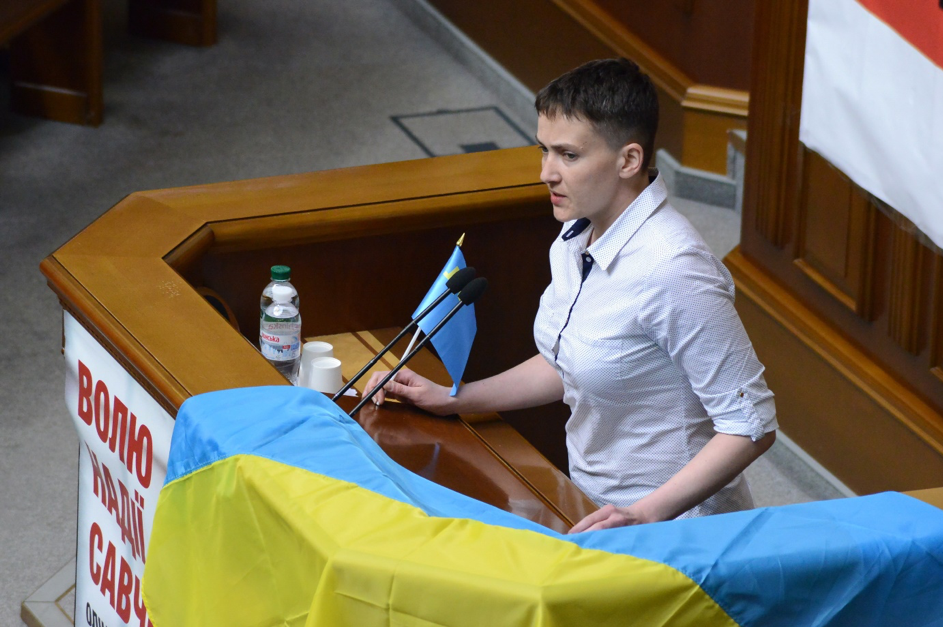 SOURCE: WIKIPEDIA
Nadiya Savchenko was awarded the Hero of Ukraine title for an uncompromising attitude in the Russian prison. She fought in eastern Ukraine, was kidnapped by separatists and accused of directing artillery fire on a convoy of journalists. Then, she was taken to Russia and sentenced to 22 years in prison. The news of her uncompromising and patriotic attitude quickly reached public opinion both at home and abroad. She became so famous that Yulia Tymoshenko put her surname on the first place of an election list of the Fatherland Party (Ukrainian: Batkivshchyna). After making many efforts and receiving support from public opinion all over the world, she was pardoned by Russian President Vladimir Putin and exchanged for two Russian military officers, who were also captives.
Since her return to Ukraine, Savchenko has caused a series of political scandals. She publicly went against Ukrainian President Petro Poroshenko. Next, she single-handedly made contact with separatist leaders, explaining that she only wanted to help free the captives. Also, she quickly parted with Tymoshenko and her party. Instead of promoting the political interests of Ukraine outside its borders, she seemed to be much more supportive of the ones of Russia and the pro-Russian separatists. She continued to keep her politically scandalous persona alive, which appeared to be completely incompatible with the Hero of Ukraine title. Now, according to Ukrainian Prosecutor General Yuriy Lutsenko, she has participated in the preparation of a coup d'état in Kyiv.
Savchenko was supposed to take part in the transfer of weapons and explosives from Donbass to Kyiv. The task of assassins was to kill Poroshenko and blow up the building of the Verkhovna Rada. It is difficult to assess how serious these allegations are. A few weeks earlier, Lutsenko, from the very same parliamentary tribune, had accused Mikheil Saakashvili of preparing a Russian-funded coup d'état. However, instead of being brought to justice, Saakashvili had been deported to Poland.
After being questioned by the Security Service of Ukraine (SBU), Savchenko, People's Deputy and Hero of Ukraine, asked Putin, who just happened to be at the finish line of his presidential campaign, to release all Ukrainian captives. In a statement addressed to Putin, Savchenko said: "If the price is my exchange – I accept it. If you could offer me freedom in Russia, it would mean death to me. I agree to this exchange. I will spend my 22 years in a Russian prison if, in return, you will release all Ukrainian captives". Her plea was quickly echoed in the Russian media. Verkhovna Rada consented to arrest her and to present charges against her of preparing a coup.
The case of Nadiya Savchenko, Hero of Ukraine, reveals how fragile the structure of the Ukrainian state is, along with its special services, intelligence, media and politics. It also shows how strong Russia's will and determination as a world power is to use its neighbour's weaknesses.
All texts published by the Warsaw Institute Foundation may be disseminated on the condition that their origin is credited. Images may not be used without permission.