Moscow Hopes for Iraq's New Government
Following the recent parliamentary elections, Iraq has still to face a long and complicated process of forming its government. It seems that the country's ruling team will pursue even a more open policy towards Russia than the previous one. Speaking of Moscow, it hopes to deepen its military and economic partnership with Iraq as there has even emerged an offer to set the Russian permanent military presence on the state's territory.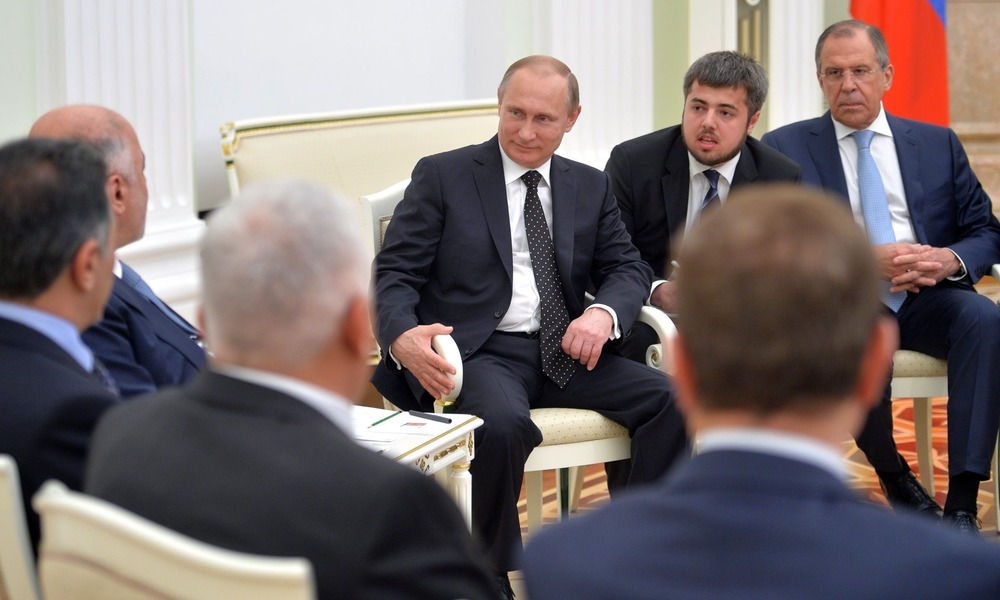 SOURCE: KREMLIN.RU
On October 25, the Iraqi Council of Representatives approved the ministers of finance and petroleum whereas the vote to select subsequent candidates for other ministerial position is supposed to be held at a later date. Starting from October 2, Adel Abdel Mahdi will have exactly 30 days to form his cabinet and present it to the parliament. This 76-year-old economist enjoys wide support from the Fatah Alliance, a political coalition that came second in the May parliamentary elections. The organization is allied with a Shiite paramilitary organization Popular Mobilization Units (PMU). Interestingly enough, Iraq's new PM started his political carrier in the Iraqi Communist Party whose members cooperated with the Soviets and the KGB security agency.
The government formation process is closely monitored by the Kremlin whose decision makers apparently seek to intensify cooperation with Iraq ruled by a new government. Mohammed al-Halbousi, Iraq's new pro-Iran parliament speaker, has already met Russian Ambassador Maxim Maximov and has been invited to visit Moscow by the Chairman of the State Duma Vyacheslav Volodin. Such rapprochement between the two countries has been caused by their attitude towards the ongoing Syrian conflict. On October 14, Iraq's Foreign Minister Ibrahim al-Jaafari paid a visit to Damascus where he held meetings with his Syrian counterpart and President Bashar al-Assad. According to Iraqi politicians, the country's stability may be granted only if they show the Americans and Iranians that Baghdad can always count on Moscow's support. In this case, Russia is considered Iraq's emergency partner.
On October 4, 2015, the military from Russia, Iran, Iraq, and Syria agreed to establish a joint coordination and information center whose essential aim was to exchange knowledge and to solve substantial problems in their fight against the so-called Islamic State. Such a venture has been depicted by Moscow as a positive example of military partnership between the two countries. In addition, Russia's Defense Ministry and the state-owned arms exporting agency, Rosoboronexport, have close cooperation with the Iraqi government, as evidenced by the establishment of a special intergovernmental commission. Iraq is the world's second largest importer of Russians arms in terms, taking place only to India. During a ceremony at the Iraqi embassy in Moscow, held in late September, Special Presidential Representative in the Middle East and the African Countries and Deputy Foreign Minister Mikhail Bogdanov did not rule out the possibility of deploying Russian servicemen to the country provided that Baghdad would give its consent to perform such a task. Furthermore, the Russians have recently raised the issue of deploying their troops to Iraq, thus referring to the Syrian civil war. Such an idea may suggest that the Kremlin is already taking into account one or more military bases in the Middle East, though this time on the Iraqi territory.
All texts published by the Warsaw Institute Foundation may be disseminated on the condition that their origin is credited. Images may not be used without permission.