Russia Monitor is a review of the most important events related to Russian internal and external security, as well as its foreign policies.
Moscow Is Going Back Into Lockdown As Covid-19 Cases and Deaths Soar
The epidemiological situation in Russia is worsening every single day. New restrictions come far too late while the country is likely to see a renewed surge in cases and deaths. Russian health minister says the virus has already overwhelmed the country's hospitals. Those to be blamed are state authorities who have neglected the pandemic for months now while failing to encourage people to vaccinate.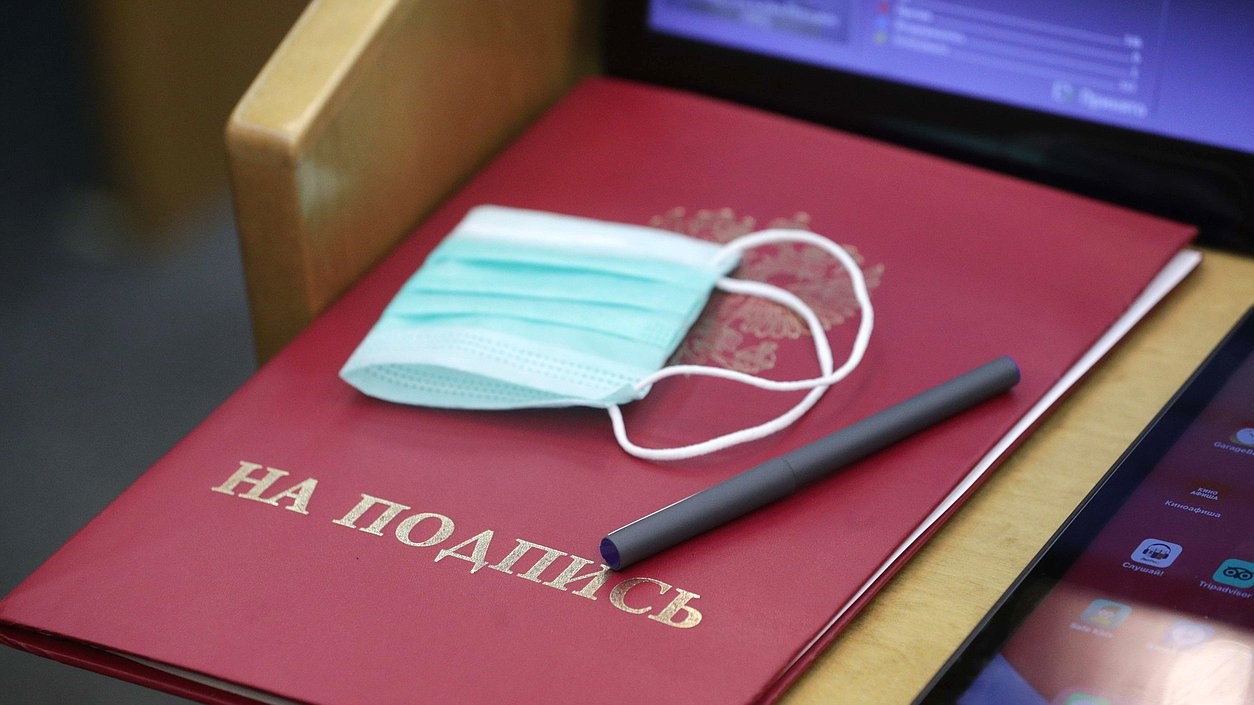 SOURCE: DUMA.GOV.RU
Russian President Vladimir Putin approved a government proposal for a week-long workplace shutdown from October 30 to combat a sharp rise in Covid-19 cases and deaths. The Russian leader said the heads of regions were given the right to impose additional measures. Since the outbreak of the pandemic, the Kremlin has blamed regional authorities for remaining idle in face of the epidemiological threat. At the same time, Kremlin spokesman Dmitry Peskov admitted that while the government has not done everything to encourage people to vaccinate. Coronavirus-related deaths across Russia in just 24 hours hit yet another daily record at 1,036, with 36,339 new infections, Russian state authorities reported on October 21, marking The country is struggling with the highest number of coronavirus cases since the start of the pandemic. The daily toll is now more than 1,000 every day since mid-October. Furthermore, Russia has detected a new sub-variant of the Delta strain of the coronavirus––the AY.4.2. variant. It could be as much as 10–15 percent more contagious than Delta. Russian health officials say the Delta variant is the dominant strain of the fourth wave of the pandemic. Most cases are reported in Moscow (20 percent of all new infections in the country). Moscow's authorities have stepped up the urgency of their efforts to slow the pandemic. The restrictions suspend businesses, services, catering, sports, recreation, entertainment between October 28 and November 7. All employers are obliged to send at least 30 percent of their staff to work from home till February 2022. The same applies to staffers over 60 years of age. In Moscow, three million people are sixty or older. Just one in three of them has been inoculated.
Support Us
If content prepared by Warsaw Institute team is useful for you, please support our actions. Donations from private persons are necessary for the continuation of our mission.
All texts published by the Warsaw Institute Foundation may be disseminated on the condition that their origin is credited. Images may not be used without permission.