Russia Monitor is a review of the most important events related to Russian internal and external security, as well as its foreign policies.
Date: 30 September 2022 Author: Grzegorz Kuczyński
Montenegro Detains Russians On Suspicion Of Spying
Authorities in Montenegro have detained 36 Russian nationals on suspicion of espionage. Police detained six Russian diplomats, 30 Russian nationals with temporary residence permits, and two Montenegrins, on suspicion of working for Russian intelligence. One of the detained is Radomir Sekulovic, a former spokesperson for the foreign ministry. Montenegro's services work together with foreign partners, perhaps amid a massive cyber attack that crippled the country in August.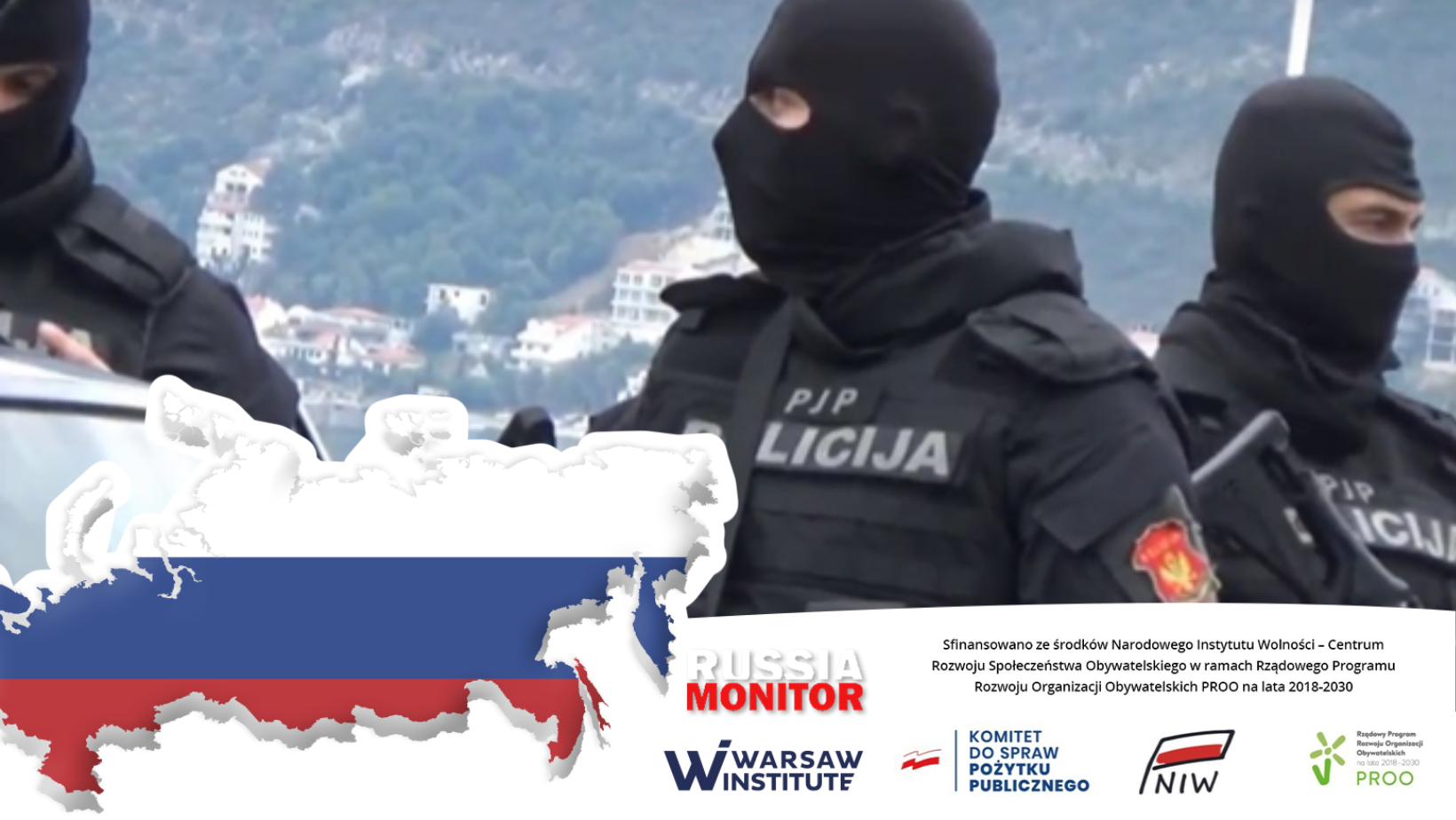 SOURCE: aktuelno.me
Prime Minister Dritan Abazovic on September 29 said on a live broadcast of a cabinet session that an "international operation" with foreign partners and the state prosecutor's office was underway to preserve the country's interests. "Searches are carried out at several locations and the action is international. We are ready to protect the national interests of Montenegro," Abazovic told RFE/RL. Later in the same day, authorities in Podgorica declared six Russian diplomats personae non grata, asking them to leave the country. Montenegro's government is struggling to deal with a wide-ranging cyberattack that crippled government-run transportation services back in August. On August 26, the National Security Agency of Montenegro accused Russia of massive cyber-attacks on the government server, which forced the public administration to work offline mode for more than a month. A team of cybersecurity experts from the U.S. FBI helps the authorities in Montenegro to investigate the recent massive cyberattack. Last week, outgoing PM Abazovic visited the United States. In his interview for Fox News on September 17, Abazovic said that Montenegro was under negative political and economic pressure from Russia and China, stressing that the U.S. can counter that influence in Western Balkan countries. Despite strong historical ties, relations between Russia and Montenegro have cooled, particularly since 2014, when Montenegro, seeking membership in NATO, joined previous sanctions imposed on Russia by the EU and the United States over its annexation of Ukraine's Crimean peninsula and involvement in the fighting in eastern Ukraine. Ties soured further in 2016 when Montenegro accused Russia of sponsoring a failed coup attempt. Montenegro's Higher Court sentenced 13 people, including Russian military intelligence officers. In February 2021, Montenegro's appeal court annulled the first-instance verdicts issued in the plot coup trial, citing significant violations of criminal procedure and other major irregularities. Montenegro, a NATO member since 2017 and a candidate for membership in the European Union, has joined international sanctions against Russia over its invasion of Ukraine. After the government decided to join European Union sanctions against Russia, on March 7, Russia added Montenegro to a list of "enemy states". Since March the Foreign Ministry of Montenegro has declared several Russian diplomats personae non grata.
Support Us
If content prepared by Warsaw Institute team is useful for you, please support our actions. Donations from private persons are necessary for the continuation of our mission.
All texts published by the Warsaw Institute Foundation may be disseminated on the condition that their origin is credited. Images may not be used without permission.