The largest Russian oil buyers
The Chinese pay the most, the Belarusian pay the least. But the biggest part of Russian oil is bought by agents belonging to Russian oil extraction companies – in 2017 they took over about two thirds of the raw material. A ranking of 20 largest Russian oil buyers in 2017 recently published by "Forbes" points to the general Russian tendencies in oil trade.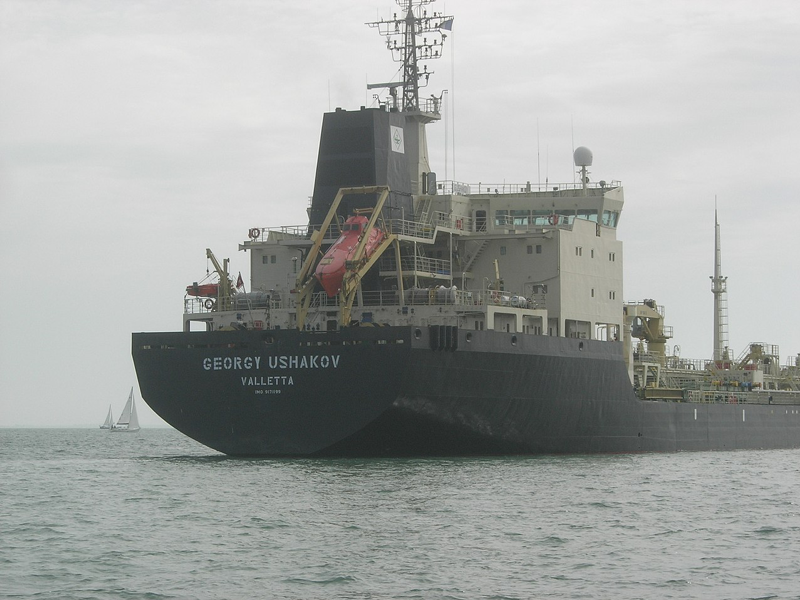 SOURCE: RU.WIKIPEDIA.ORG
International Monetary Fund (IMF) raised the forecasts of world oil prices for 2018 to USD 62.3 for a barrel. A forecast for 2019 was also raised – to USD 58.2. This is good news for Russia which depends on gas export, but mainly on oil export. PM Medvedev's speech in the State Duma on April 11 was pure rhetoric, as he said that despite low oil prices Russian economy could develop, because it is more and more diversified. In fact, production of hydrocarbons still generates almost 25% of Russian GDP. And taking into consideration the role of petrodollars in trade, consumption, expenses and investments – this contribution rises to 67-70% of GDP. According to official data, oil-gas incomes in recent years constitute 35-50% of federal budget incomes and 22-28% of the extended budget (federal plus regional budgets).
Who is the biggest buyer of Russian oil in the world? The latest aggregated data published by "Forbes" show that the recent leader was a company registered in Switzerland – Litasco. In 2017 a co-partnership signed contracts on a total amount of USD 12.9 billion and bought 35.9 million tonnes of oil (USD 48.5 for a barrel on average). Litasco is in whole owned by Lukoil – last year there were rumours that the company could have considered selling it. The second position is taken by China National United Oil Corporation – it bought 28.9 million tonnes of oil for USD 11 billion (USD 51.7 for a barrel). The third is Rosneft Trading (22.2 million tonnes for USD 8.3 billion). Average price for a barrel is 50.7 dollars. When it comes to the first 20 of buyers, in 2017 ChemChina paid the most for oil (USD 54.5 for a barrel), and a refinery from Belarusian Mazyr paid the least (USD 38.6 for a barrel).
The biggest contractors are traders belonging to the main Russian oil companies: Lukoil, Rosneft, Tatneft. There are three such co-partnerships in the first 5 of the ranking. They jointly bought almost 71 million tonnes for USD 25.8 billion. Chinese companies paid the most in 2017 and there are three of them in the first 20 (2. China National United Oil Corporation, 15. Unipec Asia Company, 20. ChemChina). They jointly bought 36.5 million tonnes for USD 14 billion. In turn, Belarusian companies paid the least for Russian oil (12. refinery in Mazyr, 18. Naftan (refinery in Novopolotsk), 19. Belarusian Oil Company). They jointly bought 16 million tonnes for USD 4.7 billion.
A Sakhalin Energy consortium controlled by Gazprom bought 6.3 million tonnes for USD 2.5 billion (high price of USD 53.8 for a barrel as for a company dominated by Russian capital). High position (13) of the Concept Oil Services trader registered in Hong Kong, but belonging to hidden owners from Russia – 5.6 million tonnes for USD 2.2 billion (USD 53 for a barrel) also attracts attention. The eighth place in the ranking is taken by Orlen. In 2017 a Polish company was to buy 10.4 million tonnes for USD 3.8 billion. Average price (USD 49.4) is not much distant from the average of the whole 20 biggest Russian oil buyers.
All texts published by the Warsaw Institute Foundation may be disseminated on the condition that their origin is credited. Images may not be used without permission.