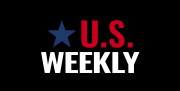 U.S. WEEKLY offers an in-depth analysis of various geopolitical processes that have direct effect on US' domestic and foreign policies. This particular analytical column is possible thanks to the cooperation with polish media abroad: Dziennik Związkowy – Polish Daily News, Polishexpress of United Kingdom and WIrlandii.pl of Ireland
Joe Biden's State of the Union Address
U.S. President Joe Biden's state of the union address mostly concentrated on domestic issues, with geopolitical turmoil being somewhat of secondary importance. When tackling foreign affairs, Biden focused mostly on Ukraine and U.S-China rivalry.
SOURCE: Saul Loeb/Pool/AP
The president touted bipartisan laws, including those to foster investments to build infrastructure, tackle climate change, and make semiconductors. In his address, Biden said the pandemic and Putin's war in Ukraine disrupted energy and food supplies, yet added that the United States is better positioned than any country across the globe. Biden also announced the biggest overhaul of America's economy in decades. "For too many decades, we imported products and exported jobs. Now, thanks to all we have done, we're exporting American products and creating American jobs. We are making sure the supply chain for America begins in America," he stated. All materials for $1 trillion worth of state investments or more will be domestically sourced.

In addition, Biden called for unity in a sharply divided Congress as he made an appeal to Republicans, who hold the majority in the House of Representatives, to raise the debt ceiling to prevent an economic disaster. The U.S. leader pointed out that most of the outstanding U.S. national debt was added under former President Donald Trump's tenure. Biden accused some Republicans of blackmailing him and forcing some radical pension and health cuts for seniors. Moreover, he pledged to reduce prescription drug costs and protect abortion rights.

Biden's speech concentrated also on China and Ukraine. "Putin's invasion has been a test for the ages––a test for America and the world" that these two have passed, according to Biden. Biden took a moment to pay tribute to Ukraine, addressing one of his guests, Ambassador Oksana Markarova, to pledge America's support to her country. "We will stand with you as long as it takes," Biden said, pointing to NATO's commitment to build a global coalition against Russia.

He quoted the story about how the People's Republic of China was increasing its power and America was falling in the world. Biden said he would not seek a conflict with China, yet declared his eagerness to win the economic competition with Beijing. He also commented on the shooting down of a Chinese surveillance balloon. "I am committed to work with China where it can advance American interests and benefit the world. But make no mistake: as we made clear last week, if China threatens our sovereignty, we will act to protect our country. And we did," the U.S. president said.

Dawid Krupa is a fourth-year law student at the Faculty of Law and Administration at Warsaw University. He has worked with various cultural institutions such as the POLIN Museum of the History of Polish Jews, the Warsaw Uprising Museum and the Forum for Dialogue Foundation. His interests include national politics, international relations, religious studies and gardening.
Support Us
If content prepared by Warsaw Institute team is useful for you, please support our actions. Donations from private persons are necessary for the continuation of our mission.
All texts published by the Warsaw Institute Foundation may be disseminated on the condition that their origin is credited. Images may not be used without permission.