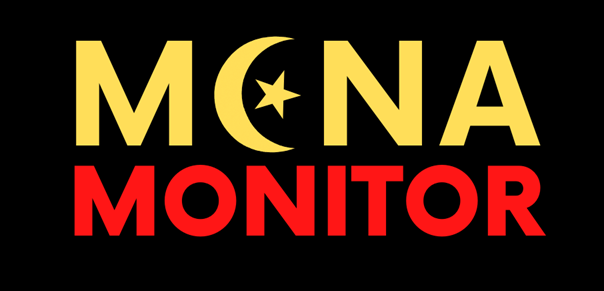 MENA Monitor focuses on the Middle East and North Africa region, analyzing the most important events happening in the area stretching from Morocco to Iran, their consequences for neighboring countries and their impact on the world's situation.
Date: 21 October 2021 Autor: Michał Przygoda
Humanitarian Crisis in Yemen
For more than a decade, the Republic of Yemen has been torn apart by multiple armed conflicts involving both domestic militant groups and foreign states. The clashes have weakened Yemen's central government and divided the country into various local power centers. The gradual disintegration of Yemen's territorial integrity is of concern to the United States and other members of the international community. Policymakers fear that the collapse of the state could strengthen international terrorist groups operating within North Yemen, destabilize key international shipping lanes near the Bab al-Mandab Strait, and provide Iran with an opportunity to threaten Saudi Arabia's borders.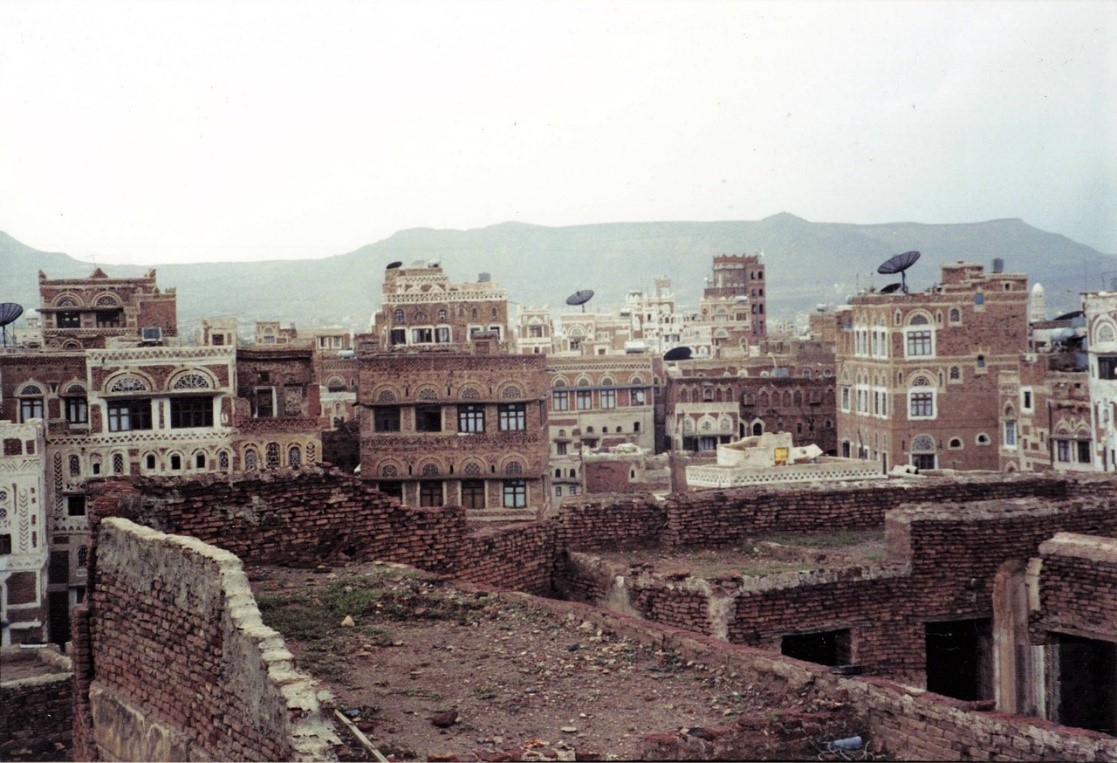 SOURCE: PIXABAY
Beyond geostrategic issues, the collapse of Yemeni institutions during the war exacerbated the already dire living conditions in this most impoverished Arab country. The Yemeni crisis is considered one of the world's most serious humanitarian crises. In 2014, the Ansar Allah/Houthi movement from northern Yemen took control of the capital city of Sanaa, and in early 2015 advanced south to Aden on the Arabian Peninsula. In March 2015, Yemeni President Abdu Rabbu Mansour Hadi fled to Saudi Arabia and called for international intervention. Saudi Arabia, along with other Arab states, launched a military offensive aimed at restoring Hadi's rule and driving Houthi militants out of the capital and other major cities. Since then, the conflict in Yemen has left tens of thousands dead, caused significant humanitarian suffering and ravaged the country's infrastructure. One US-funded organization, the Armed Conflict Location & Event Data Project (ACLED), estimates that more than 130,000 Yemenis have been killed since 2015. In the summer of 2019 in southern Yemen, long-standing tensions between the internationally recognized the Republic of Yemen Government (ROYG) and the separatist Southern Transitional Council (STC), led to open warfare between local allies of Saudi Arabia and the United Arab Emirates. Periodic clashes continued in 2020, although both sides eventually implemented a power-sharing agreement and formed a coalition government[1].
Opposition to coalition airstrikes hitting civilian targets has been vociferous in the United States and parts of Europe, leading to debate in the US Congress and passage of legislation limiting US support for the coalition. Senators highlight Iran's support for the Houthis as a major factor in destabilizing Yemen. Public health experts warn that the COVID-19 pandemic could have significant negative effects on Yemen's vulnerable population. To date, most humanitarian agencies believe the spread of the epidemic in Yemen is under-researched[2].
Since early March 2021, Houthi forces have continued to launch attacks on Republic of Yemen (ROYG) troops in Marib governorate, which is the ROYG's last northern stronghold. An estimated 800,000 internally displaced people live in other parts of the country. Marib is also the center of Yemen's modest hydrocarbon sector, and although the country imports more than 90 percent of its oil and gas, the Marib oil refinery supplies nearly 8 percent of Yemen's total energy needs[3].
In 2020 the Houthi launched offensive operations in Marib in an effort to maximize their territorial gains. The Houthi may also be attempting to consolidate their control over northern Yemen following the recent implementation of the 2019 Riyadh Agreement, under which the Southern Transitional Council (STC) remains in alliance with the ROYG government.
In December 2020, the UAE-backed Southern Transitional Council (STC) formally joined a unity government with the ROYG, ending several years of clashes in Aden between southern separatists and forces loyal to President Hadi. Saudi Arabia brokered the formation of the unity government after more than a year of STC-ROYG negotiations, which followed a pledge by both sides to cooperate. As part of the unity agreement, STC received several positions in the government and agreed to redeploy its military forces from Abyan and Aden. On December 30, 2020, as the new government members landed at Aden airport to take up their posts, the Houthi launched a coordinated missile attack on the airport that killed 25 people, including three members of the International Red Cross [4].
In 2019, the UAE formally withdrew its main military contingent from Yemen, retaining a small military presence in the southern part of the country and maintaining cooperation with the STC. According to the UN Panel of Experts on Yemen, the UAE is working to restore legitimate authority in Yemen; however, its support for the STC weakens this argument[5].
Iranian knowledge transfer and military assistance to the Houthi, in violation of the international arms embargo (UN Security Council Resolution 2216), has increased the Houthi's ability to threaten Saudi Arabia and other Gulf countries. According to the UN Panel of Experts on Yemen, there is growing evidence that individuals or entities from the Islamic Republic of Iran are supplying significant quantities of weapons and components to the Houthi[6].
The United Nations has described the humanitarian crisis in Yemen as the worst in the world today. Nearly 80% of Yemen's population of almost 30 million is in need of some form of assistance. In Yemen, myriad factors (e.g., war, loss of health services, lack of financial resources, currency depreciation) have left the most vulnerable populations at risk. In Yemen, acute malnutrition among children under the age of five has reached an all-time high, according to various United Nations agencies. By 2021, nearly 2.3 million children under the age of five are at risk of acute malnutrition[7].
The international community has not officially declared a famine in Yemen, however, food insecurity among much of the population is on the rise. According to the UN's 2020 Integrated Food Security Phase Classification (IPC) for Yemen, 54% of the population (16.2 million) could experience high levels of acute food insecurity in the first half of 2021. Of this number, according to UN projections, about 11 million people are likely to be in a state of crisis (IPC Phase 3), 5 million in a state of emergency (IPC Phase 4), and 47,000 in a state of disaster (IPC Phase 3)[8].
Aid workers have long documented the many challenges of operating in Yemen, such as lack of access to areas in need of assistance. As Yemen has split into different centers of power, aid agencies have had to navigate among competing laws and regulations between the northern and southern regions of the country, and sometimes within individual governorates[9].
As the Houthi have become more entrenched in northern Yemen and placed key members of the movement in positions of power, restrictions on humanitarian aid agencies have become more onerous. Controlling and diverting aid is one way that Houthi forces, their partners, and other parties to the conflict use to fund their operations[10].
The COVID-19 pandemic has caused additional worries for Yemen's already depleted health system. UN statistics as of December 2020 show 2,103 cases of infection and 611 deaths. Most health experts believe these numbers significantly underestimate the scope of the epidemic. The United Nations has stocked up on medical equipment, test kits and medicines while seeking additional supplies. Aid groups have increased the capacity of intensive care units in hospitals from 38 in May 2020 to 59 in December 2020[11].
The US lifted counter-terrorist sanctions imposed by the Trump administration on the Houthi and slapped additional sanctions on Houthi leaders using Yemen's special authorities. According to one report, US officials are currently evaluating existing and potential sales of US equipment and training to Saudi Arabia to determine what US support could be considered defensive[12].
The Biden administration has made a number of changes to US policy toward Yemen aimed at emphasizing peaceful efforts to stabilize the country and prioritizing efforts to address the humanitarian crisis.
[1] International Crisis Group, "Crisis in Marib: Averting a Chain Reaction in Yemen," 2021.
[2] Ibidem.
[3] Ibidem.
[4] International Committee of the Red Cross, "Yemen: Three ICRC Staff Members Killed in Airport Blast", 2020
[5] United Nations Panel of Experts on Yemen, "Letter dated 22 January 2021 from the Panel of Experts on Yemen addressed to the President of the Security Council," S/2021/79, 2021.
[6] Ibidem.
[7] Ibidem.
[8] United Nations Office for the Coordination of Humanitarian Affairs, Yemen Situation Report, 2021.
[9] Ibidem.
[10] Ibidem.
[11] Ibidem.
[12] Ibidem.
Support Us
If content prepared by Warsaw Institute team is useful for you, please support our actions. Donations from private persons are necessary for the continuation of our mission.
All texts published by the Warsaw Institute Foundation may be disseminated on the condition that their origin is credited. Images may not be used without permission.