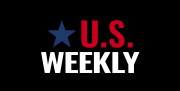 U.S. WEEKLY offers an in-depth analysis of various geopolitical processes that have direct effect on US' domestic and foreign policies. This particular analytical column is possible thanks to the cooperation with polish media abroad: Dziennik Związkowy – Polish Daily News, Polishexpress of United Kingdom and WIrlandii.pl of Ireland
How tensions in the Indo-Pacific might mark 2023?
Tensions in the Taiwan Strait soared last year when former House Speaker Nancy Pelosi visited Taipei in August 2022. The continued events drove the White House to reassert China as a direct and imminent threat on its National Security Strategy (NSS) in October of the same year. And later during the year, tensions between the superpowers remained high in the wake of the Bali summit in November.
SOURCE: Wikimedia Commons HTTPS://COMMONS.WIKIMEDIA.ORG/
As tensions between Washington and Beijing rise, Taiwan continues to be a flashpoint in the relationship between both hemispheres. Although the U.S.'s One-China policy of 1949 has sought to address the existence of two rival governments: the PRC in Beijing and the Republic of China (ROC) in Taipei, the U.S. still maintains a "robust unofficial" relationship with the island. This includes selling armament and weapons to Taiwan to defend itself.

Amidst the growing uncertainties faced in Ukraine, the "U.S. government and congressional officials [had] fear the conflict in Ukraine is exacerbating a nearly $19 billion backlog of weapons bound for Taiwan". Accordingly, it is assumed that "the diversion of existing stocks of weapons and munitions to Ukraine and pandemic-related supply-chain issues" form part of this backlog problem as aggravating factors. Notwithstanding, the U.S. follows a strategy to arm Taiwan as a stage of preparedness should China invade the island. Washington affirms that this is largely because "Taiwan, unlike Ukraine, can't be effectively armed after an invasion." Last year in December, a heated exchange of claims took place after a U.S. Navy warship performed the first freedom of navigation operation (FONOP) in the South China Sea. Following these events, a repeated exchange on the sea took place on Thursday 5th of January 2023, as a US warship sailed through the Taiwan Strait between Taiwan and the Chinese mainland. On repeated occasions, the U.S. has insured that Taiwanesse geopolitical well-being remains an American priority. As an important strategic geographical mark in the Indo-Pacific, Taiwan has equally became a Chinesse concern.

To attain its security objectives, China is now pursuing a new military construct known as Multi-Domain Precision Warfare. Its purpose and core operational concept, as it's known, "relies on interlinked command and control, communications, computers, intelligence, surveillance and reconnaissance to quickly coordinate firepower and expose foreign weaknesses." Particularly, the MDPW intention is to "disrupt, cripple or outright destroy the other's underlying networks and infrastructure." Unsurprisingly, "the U.S. considers China the No. 1 threat to its national security, with Russia a close second." As such, the U.S. projects that such a project main further incite conflict in the Indo-Pacific region. Predominantly because the MDPW resembles the the Pentagon's Joint All-Domain Command and Control initiative or JADC2.

After the Bali meeting between Xi and Biden, the expected turn of events was hoped to be one of changing landscape to the rapidly deteriorating relationship. However, this expectations has not last long. This has predominantly being because "neither side appears willing to compromise on contentious issues". In observance of this landscape, the expectation for 2023 sees no improvement in sight. At this point, each country continues to see the other as a great competitor. Before the end of the 2022, Chinese Foreign Minister Wang Yi accused the U.S. on Friday 23, 2022 of "trying to suppress China's development."

Moreover, now that Rep. Kevin McCarthy (R) has been elected the new U.S. House Speaker, the year 2023 will likely see a visit from the U.S. dignitary to Taiwanesse soil. Henceforth, we could expect a new turmoil in the region without discarting the possibility that of an accident escalating into confrontation to become an increasingly plausible scenario.

Katja-Elisabeth Herrmann Katja-Elisabeth works as a research fellow at the Warsaw Institute. She has a background in Transatlantic Affairs from the College of Europe (Warsaw, Poland) and the Fletcher School of Law and Diplomacy at Tufts University. Additionally, Katja-Elisabeth holds a BA in International Relations and International Organizations which she combined with a degree in International and European Law from the University of Groningen. During her undergraduate studies, her main focus explored the nexus between technology and law in the European Union. She has recently been awarded the Squire Patton Boggs Foundation public policy fellowship in 2022. As part of her work under the fellowship program, her research is devoted to relevant topics of transatlantic affairs interest from a legal and political perspective.

Sources:
1. Yong Nicholas, "US warship sails through Taiwan Strait" BBC News (January 6, 2023) <https://www.bbc.com/news/world-asia-64183405>
2. Lubold Gordon, Doug Cameron and Nancy A. Youssef. "U.S. Effort to Arm Taiwan Faces New Challenge With Ukraine Conflict" The Wall Street Journal (November 27, 2022) <https://www.wsj.com/articles/u-s-effort-to-arm-taiwan-faces-new-challenge-with-ukraine-conflict-11669559116>
3. Demarest Colin, "China developing own version of JADC2 to counter the US" Yahoo News (January 5, 2023) <https://news.yahoo.com/china-developing-own-version-jadc2-122900670.html?guccounter=1&guce_referrer=aHR0cHM6Ly93d3cuZ29vZ2xlLmNvbS8&guce_referrer_sig=AQAAABdDaxt6w2RoVAWmhPvyKgAd3QgVyhmAEqOpTfE6IknyIhNppcyb6Y3a-v89ALnVNTZ9xLDltYLwSEzhJahydC6mBbnzLtN7h9tBLEo06bO_6ZZm5qHH9g9nOpwNHDR56wHPmZ8oQdmrhq29mIIHk_i1PJFxKhYJOcU-yDgMCBS1>
4. Dominguez Gabriel, "No improvement in sight: China-U.S. rivalry to further intensify in 2023" The Japan Times (January 6, 2023) <https://www.japantimes.co.jp/news/2023/01/06/asia-pacific/china-us-relations-2023/>
5. Aljazeera "China's foreign minister warns US not to cross its 'red line'" (December 23, 2022) <https://www.aljazeera.com/news/2022/12/23/us-must-stop-unilateral-bullying-chinas-foreign-minister-says>
Support Us
If content prepared by Warsaw Institute team is useful for you, please support our actions. Donations from private persons are necessary for the continuation of our mission.
All texts published by the Warsaw Institute Foundation may be disseminated on the condition that their origin is credited. Images may not be used without permission.