Gazprom's Involvement in Arashukov Case: Purges in Karachaevo-Cherkessiya
Russian federal authorities recently detained a number of people who were reportedly linked to Gazprom's regional subsidiaries, including leaders of an influential clan from Karachaevo-Cherkessiya. Russian Senator Rauf Arashukov was detained at a session of the Federation Council, the Russian parliament's upper chamber, on January 30 while his father, Raul Arashukov, was taken into custody in St. Petersburg. This is just the beginning of a political purge that may lead to serious turmoil both in the Karachaevo-Cherkessiya region as well as in Russia's state-run gas giant Gazprom.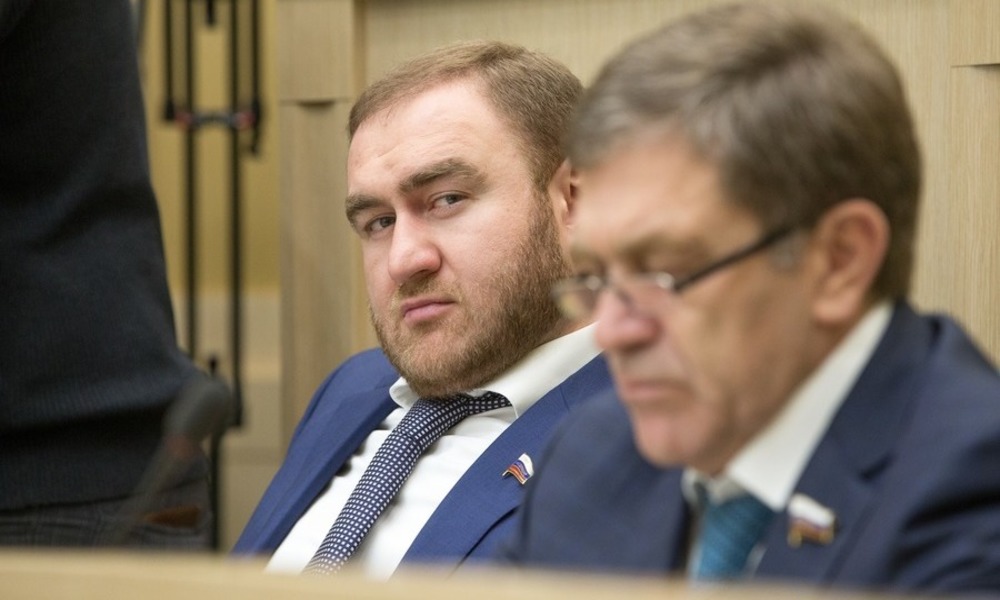 SOURCE: FLICKR.COM
The 32-year-old Rauf Arashukov has represented the Karachaevo-Cherkessiya region in the North Caucasus since 2016. Never before has Russian public opinion experienced such a show that included a lawmaker getting detained and handcuffed in front of members of the upper house. Interestingly, Attorney General Yuri Chaika and Federal Investigative Committee head Alexander Bastrykin addressed the senators to strip Arashukov of his immunity. It was only a few minutes before the detainment that the Federation Council closed the parliamentary session to the public while Federal Protective Service officers sealed the building hall's entrances and exits. During a secret meeting, Russian senators voted to strip Arashukov of his legal immunity and agreed to detain him. The lawmaker was charged with orchestrating a criminal group while additionally being accused of killing two people.
Only an hour later, his father Raul Arashukov was detained at a meeting of Gazprom in St. Petersburg, accused of fraud amounting to 30 billion roubles. The illpractice was to last for many years while the younger Arashukov, who had previously worked in Gazprom's structures in Stavropol and Karachaevo-Cherkessiya, was reportedly involved in such illegal practices. Rauf Arashukov has served as an adviser to the CEO of Gazprom Mezhregiongaz and a deputy of the republican parliament of Karachaevo-Cherkessiya. Since the late 1990s, he has headed many branches of Gazprom Mezhregiongaz, Gazprom's subsidiary tasked with selling gas to Russian regions. Interestingly enough, a department in Gazprom Mezhregiongaz where the elder Arashukov worked as an adviser to the general direction should write off Chechnya's debts, worth a total of 9 billion roubles, according to a statement of a court in Grozny.
The Arashukov family is an influential clan in the Russian republic of Karachaevo-Cherkessiya. Arashukov's involvement in the contract killings has long been known for everyone yet both men managed to flee from responsibility due to their connections in regional security structures, including the republic's Investigative Committee. This is probably why investigation against them is being carried out by central structures of Russian Investigative Committee and the Federal Security Service (FSB). So far, a series of searches and other investigative activities have been conducted in Moscow, St. Petersburg, Stavropol, Makhachkala, Astrakhan and other Russian cities. In an official statement issued on the evening of January 30, Russian Investigative Committee claimed that the elder Arashukov's associates may have been involved in the theft of Gazprom's resources, which is why they are also to be taken into custody. Raul Arashukov is also being investigated for the murder of Boris Khapsirokov, a businessman from the Donetsk region, which allegedly took place in the late 1990s. He may thus face up to 25 years in prison while his son – even life imprisonment.
How to interpret the intention to hit the Arashukov family then? According to one of many theories, Russian federal authorities sought to demonstrate their intention to fight against corrupt local elites. Such was the case of other Russian republics, including Tatarstan and Dagestan. Current detentions may indicate the beginning of a massive purge in the region. It is also said that recent events may fit into a struggle for taking over Gazprom's financial profits. Once disclosed, a long-term criminal scheme in Gazprom's regional subsidiaries may hit the company's CEO Alexei Miller.
All texts published by the Warsaw Institute Foundation may be disseminated on the condition that their origin is credited. Images may not be used without permission.