The future of economic relations between Poland and the US after the end of the pandemic
We invite you to the next event by The Warsaw Institute Review! Stream "The future of economic relations between Poland and the US after the end of the pandemic" on Wednesday, May 20 at 20:00!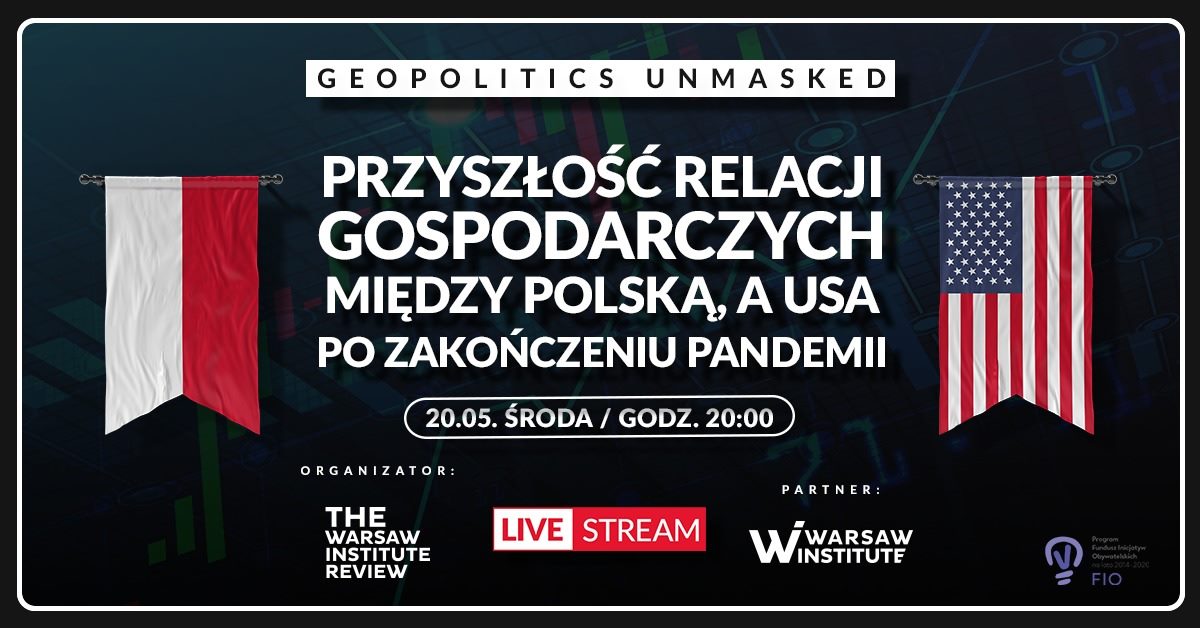 Will the economic crisis resulting from the coronavirus pandemic cause a greater recession in the United States than that of 2008? Will Poland's economic relations with its most important strategic ally suffer? Or maybe shaking off the effects of a pandemic will cause trade and economic cooperation to explode with unexpected force, providing our economies with much-needed income now? Can it further strengthen the Polish-American cooperation?
The Warsaw Institute Foundation and the editorial office of The Warsaw Institute Review invite you to another live debate in which specialists will explain the most important questions related to the problem and raise pressing issues regarding past, present and future affairs in international relations or geopolitics.
The Wednesday's debate will be attended by:
– Bogdan Pukszta – Executive Director of the Polish-American Chamber of Commerce
– Michał Rzeźnik – Head of the Foreign Trade Office of the Polish Investment and Trade Agency
The meeting will be hosted by Daniel Pogorzelski – a Polish journalist who lives permanently in Chicago, an expert on US policy and Polish-American relations and a WIR's correspondent.
Register to receive a reminder and direct link to the event.
The event will be broadcasted on social media channels of Warsaw Institute and The Warsaw Institute Review (Facebook, Twitter, Youtube). The meeting will be held in Polish.
See you there!
All texts published by the Warsaw Institute Foundation may be disseminated on the condition that their origin is credited. Images may not be used without permission.