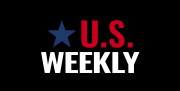 U.S. WEEKLY offers an in-depth analysis of various geopolitical processes that have direct effect on US' domestic and foreign policies. This particular analytical column is possible thanks to the cooperation with polish media abroad: Dziennik Związkowy – Polish Daily News, Polishexpress of United Kingdom and WIrlandii.pl of Ireland
The First Major Middle East Crisis Under Joe Biden
Introduced on May 21, 2021, a ceasefire between Israel and the Palestinian militant group Hamas in the Gaza Strip brought an end to fresh tensions in the Israel-Palestine conflict, or the first major crisis in the Middle East since Joe Biden was sworn in. Since new strains on May 10, Hamas militants have fired hundreds of rockets towards Israel whose forces replied with a military tit-for-tat.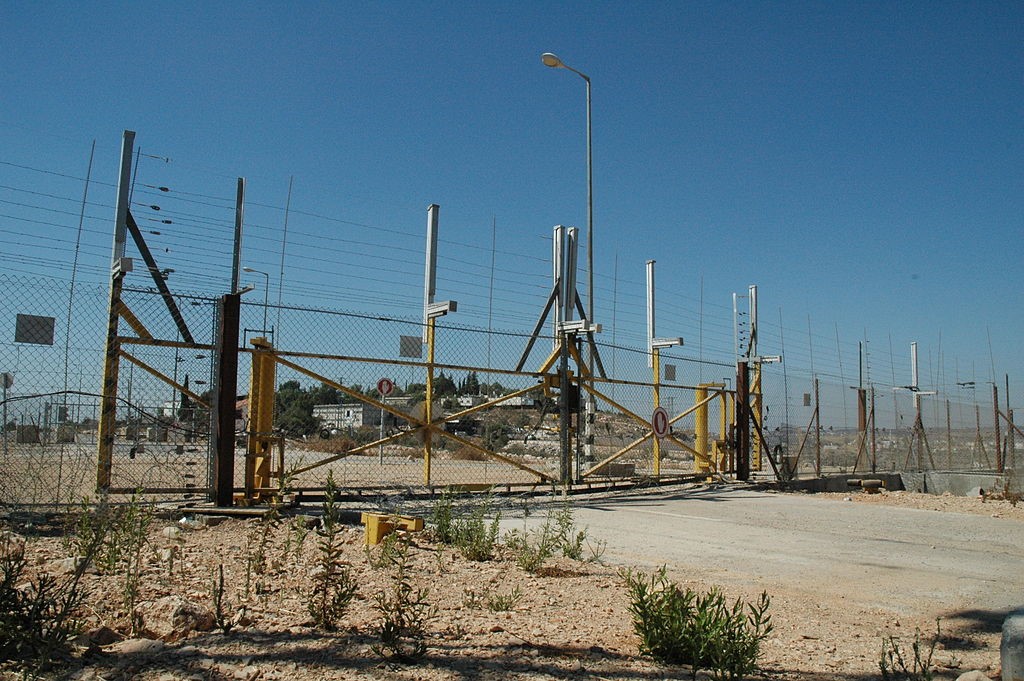 SOURCE: An Israel-Palestine checkpoint near Masha (2004) / WIKIMEDIA
Flaring up the smoldering conflict
The fighting between Israel and Palestinian militants in Gaza began on May 10, 2021, after weeks of rising Israeli-Palestinian tension in East Jerusalem that culminated in clashes at a holy site revered by both Muslims and Jews. Hamas began firing rockets near the al-Aqsa Mosque after warning Israel to withdraw from the site, triggering retaliatory air strikes. Another reason for the flare-up was plans to evict Palestinian families from a contested settlement area in Jerusalem.
It was the worst violence in Gaza and Israel since 2014. The Israeli military says more than 4,300 rockets were fired towards its territory by militants and that it struck more than 1,000 militant targets in Gaza. Hamas said it targeted an air base in the south.
The Israeli army admitted having launched artillery towards Lebanon in response to rocket fire from the neighboring country that failed to hit the Jewish state. Lebanon is home to a couple of combat groups, one of which is Hezbollah that clashed with Israel back in 2006.
The death toll looks differently according to the two warring parties. 11 days of fighting left more than 250 people dead. At least 243 people were killed in Gaza, according to its health ministry. Israel has said it killed at least 225 militants during the fighting. In Israel 12 people, including two children, were killed, its medical service says. Hamas, the Palestinian armed movement in Gaza, has not given casualty figures for fighters.
It is a truce, but what is next?
The two opposing parties said that the ceasefire was just a temporary solution. Israeli state officials said the country's forces targeted only military facilities, making considerable efforts to prevent casualties by warning residents of incoming air raids. Interestingly, Benjamin Netanyahu has come under fire for bringing an end to the conflict too soon. The mayors of Sderot and Ashkelon––two of the Israeli towns hardest hit by rockets from Gaza––were among those to voice their disappointment, saying Hamas should have been eliminated.
The head of the Palestinian Mission to the United Kingdom, Husam Zomlot, has said the latest outbreak of fighting in May 2021 is part of a much bigger historical picture. "This is a confrontation that has lasted for 100 years, between Israel and the people of Palestine." It has primarily been based on negation, he said, adding the negation started with the 1917 Balfour Declaration that "promised our land to others without consulting us." The British government would use its best endeavors to facilitate the creation of a Jewish homeland in Palestine, the declaration reads[1].
International reactions to the conflict
The Israel-Palestine conflict sparked distinct comments worldwide. Some of them show who and how backed the two warring sides.
According to the U.S. leader, with the ceasefire deal, he saw a "real opportunity" to make progress. U.S. President Joe Biden said he has spoken to Israeli Prime Minister Benjamin Netanyahu, adding he would expect tensions to de-escalate significantly. The Israeli top official said he was "determined to continue this operation until its goal is achieved to restore peace and security to the citizens of Israel." In Washington, some House and Senate Democrats sought to put pressure on Israel while others showed their support for Israel after Hamas rocket strikes.
Russia's deputy foreign minister called on Israel to "immediately" stop all settlement activities in the Palestinian Territories and respect the "status quo of Jerusalem's sacred sites." A spokesperson for Chancellor Angela Merkel said Berlin "condemns these incessant rocket attacks from the Gaza Strip against Israeli cities in the strongest terms", yet adding "Israel has the right to self-defense against these attacks." Yet the Turkish president allegedly suggested to Putin that an international protection force to shield the Palestinians should be considered.
Israel's biggest ally
It is worth saying a word about the U.S.-Israeli special relationship. The United States was the first country to recognize Israel as a state in 1948, and the first to recognize Jerusalem as the capital of Israel in 2017. The two countries have special defense cooperation. The U.S.-Israel security partnership has been "a cornerstone of U.S. foreign policy," according to the U.S. Department of State. In 2016 Washington signed a $38 billion worth of military deal with Israel over the next decade. As part of it, Israel receives $3.3 billion annually in foreign military financing[2].
Middle Eastern Gordian knot
A new chapter of the Israel-Palestine war that just ended is yet another episode of the most complex Gordian knots in geopolitics, or a difficult-to-resolve dispute. As earlier clashes between Israel and Hamas have shown, these two use similar reactions as in the past. Both Israel and Gaza-controlling Hamas claimed victory in the conflict that killed so many civilians.
BBC Middle East editor Jeremy Bowen wrote that as the truce was signed, Israeli military truck personnel began dismantling the Iron Dome missile defense system, a solution developed by Rafael Advanced Defense Systems. In his opinion, this may suggest Israel and Hamas will temporarily hold the ceasefire to declare victory. Unfortunately, nothing has changed for the Israel-Hamas relationship. As there is no long-lasting peace solution, a new war is just a matter of time[3].
Author: Tomasz Kijewski, President and Executive Director, Warsaw Institute
Scholarship holder at the Center for Transatlantic Studies in Maastricht, the Netherlands, and the George C. Marshall European Center for Security Studies (Garmisch-Partenkirchen/Washington DC). For many years he served as a diplomat actively promoting Polish interests in North America. He completed a course at the International Energy Agency (IEA) in Paris and was an International Visiting Advisor on Energy in Calgary. He is currently preparing his doctoral dissertation on national security.
[1]https://www.theguardian.com/news/2017/oct/17/centenary-britains-calamitous-promise-balfour-declaration-israel-palestine
[2] https://www.state.gov/countries-areas/israel/
[3] Israel-Palestinian ceasefire comes into effect, BBC World, https://www.bbc.com/news/world-middle-east-57195537 [dostęp: 21.05.2021]
Support Us
If content prepared by Warsaw Institute team is useful for you, please support our actions. Donations from private persons are necessary for the continuation of our mission.
All texts published by the Warsaw Institute Foundation may be disseminated on the condition that their origin is credited. Images may not be used without permission.