Russia Monitor is a review of the most important events related to Russian internal and external security, as well as its foreign policies.
European Gas Prices Jump To Record As Russia Cuts Off Flows
As freezing temperatures took hold in Europe, Gazprom has cut off gas flows through a top energy link. On December 21, Gazprom halted gas flows from the east via the Yamal pipeline. In consequence, European gas prices hit a new record high of $1,800 per thousand cubes on Tuesday morning. This is the policy Moscow began to pursue months ago, seeking to deplete European gas supplies before the end of harsh winter time to make Russia impose its own conditions, also politically.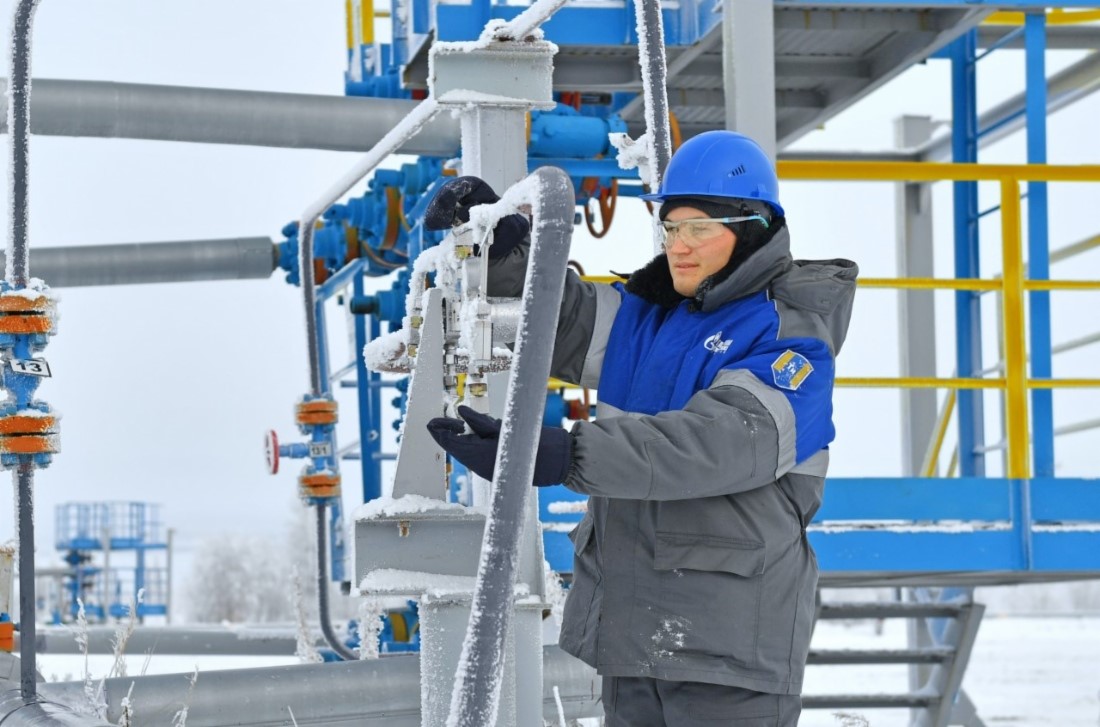 SOURCE: GAZPROM.RU
Gazprom is manipulating its gas supplies into Europe by elevating their prices across the continent. One example of this strategy is through limiting and then cutting off flows through the Yamal pipeline that is running to Germany via Poland and Belarus. The Yamal pipeline operates at a full capacity of 89 million cubic meters (mcm) per day. On December 17, it was 27 mcm but dropped further to 5.2 mcm (December 18), 4.7 mcm (December 19), and roughly 3.8 mcm on December 20. On December 21, Gazprom stopped pumping gas from the east. The German grid operator Gascade reported so-called reverse flows, with gas going eastward into Poland. On December 20, gas prices in Europe increased by more than 7 percent and surpassed $1,723 per 1,000 cubic meters. Prices soared as Gazprom had suspended gas transit through the Yamal link, to $1,800 the next morning. A further increase in prices can be expected. In auctions held on December 20 for January transit supply, Gazprom rejected an option to book extra supplies through Ukraine for a fourth consecutive month and booked only 22 percent of proposed extra supplies on the Yamal route. Natural gas intake from European underground storage facilities has reached its record high in the past five years. At this pace, countries in Europe might run out of gas before winter ends.
Support Us
If content prepared by Warsaw Institute team is useful for you, please support our actions. Donations from private persons are necessary for the continuation of our mission.
All texts published by the Warsaw Institute Foundation may be disseminated on the condition that their origin is credited. Images may not be used without permission.