Russia Monitor is a review of the most important events related to Russian internal and external security, as well as its foreign policies.
Date: 8 March 2022 Author: Grzegorz Kuczyński
Day 12 of Russia's Invasion of Ukraine: Fierce Fighting in Mykolaiv, Russia Sustains Bigger Losses
Russian forces remain stalled everywhere except for the southern front. The aggressor has sustained heavy losses and is now short of reinforcements as Moscow has involved all military forces previously massed along the Ukrainian border. The Russians are regrouping for new attacks on key targets, notably those of Kyiv and Kharkiv, while clearly targeting civilian areas. Russian forces are shelling civilian infrastructure as civilians are seeking to escape, which makes it clear they got such an order from the Kremlin's top officials. But this strategy has backfired, making the Ukrainians fight back and weighing heavily on Russia, mostly in the information space.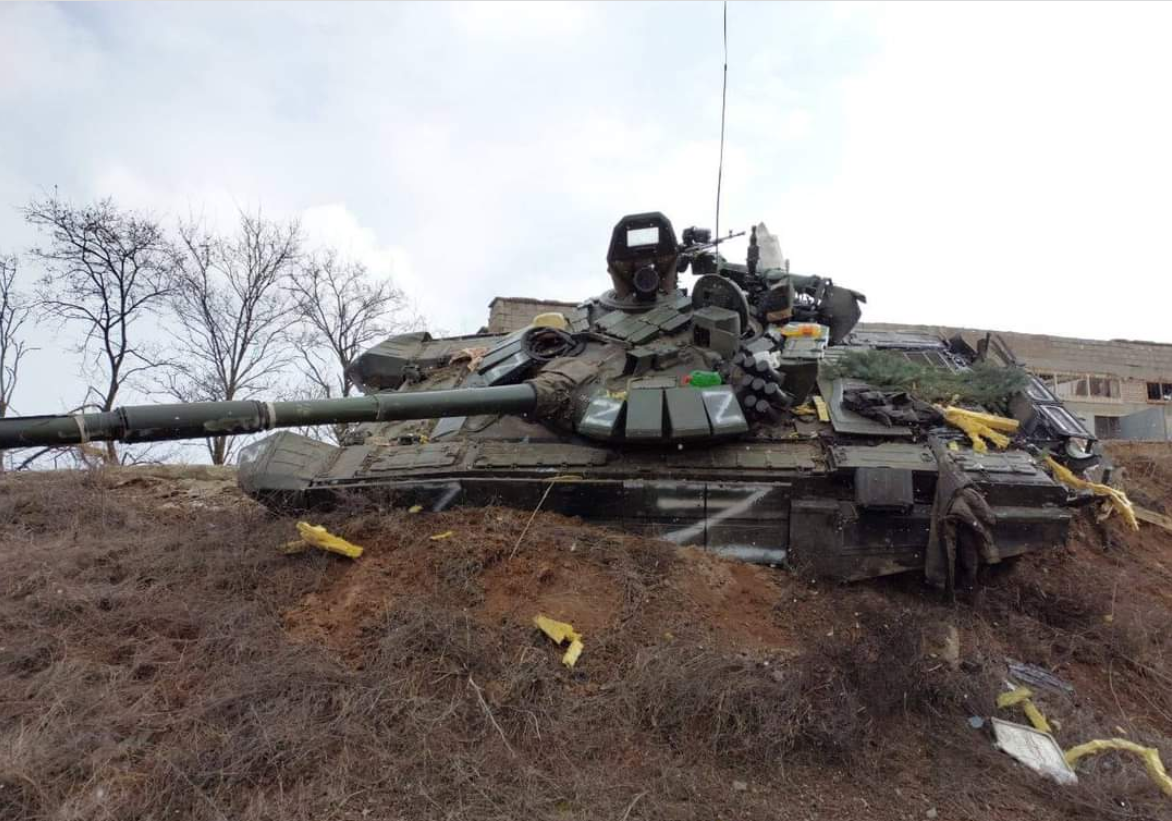 SOURCE:Twitter
Russian forces appear to be stalled in most directions. So they have intensified shelling in cities, including Mariupol, Kharkiv, Chernihiv, Mykolaiv, and some towns in Donbas and near Kyiv. Ukraine's general staff said Russia was deploying its warplanes from mainland Russia to Belarus, which may prompt more air raids and missile strikes. The Pentagon estimated Russia had launched about 600 missiles since the start of the invasion. It is only in the south that the invader has made big territorial gains. As previously reported, six cities in the Zaporizhia region have been temporarily occupied while Russian forces are advancing eastwards and northwards. However, Russia deployed its biggest forces towards the west by assaulting Mykolaiv, which is their only obstacle before reaching Odesa. Russian forces unleashed a vicious artillery attack on Mykolaiv, hitting residential neighborhoods. A fierce battle broke out between Ukrainian and Russian troops around the airport that fell into Russian hands and then was recaptured by the Ukrainians. In Donbas, Russian forces besieged the city of Mariupol where the humanitarian situation is dramatic. North of Mariupol, the town of Volnovakha came under fire while civilians are fleeing. In the northern section of Donbas, the city of Severodonetsk is making some defensive efforts, which prevents Russian forces advancing from Luhansk from joining a unit involved in the fierce fighting of Kharkiv. The country's second-biggest city has been bombed heavily for days now but the Russians are unable to encircle it and thus advance towards Dnipro. A military operation is underway also in the north, to capture Kyiv. West of the capital, Russian forces are conducting an aerial assault, striking the city of Zhytomyr to cut it off western Ukrainian and push Ukrainian troops out of the region while staging a counterattack from the west. There has been fierce fighting in Bucha, Irpin, and Gostomel northwest of Kyiv, where Russian ground forces seized a series of settlements and used shelling attacks to deliberately kill civilians. Northeast of Kyiv, Russia adopted what appeared to be "siege tactics" around the city of Chernihiv, launching artillery and missile attacks instead of attacking the city frontally.
Support Us
If content prepared by Warsaw Institute team is useful for you, please support our actions. Donations from private persons are necessary for the continuation of our mission.
All texts published by the Warsaw Institute Foundation may be disseminated on the condition that their origin is credited. Images may not be used without permission.