Russia Monitor is a review of the most important events related to Russian internal and external security, as well as its foreign policies.
Chinese-Russian Axis In Afghanistan
Russia and China are now following a coordinated policy towards the rapidly developing situation in Afghanistan. Both countries have been long in contact with the Taliban, seeking friendly ties with Afghanistan's new government and business deals in the country. Meanwhile, Moscow and Beijing are right to voice concern over the Taliban policy in the future while staying aware of possible threats Islamic fundamentalists pose to Afghanistan.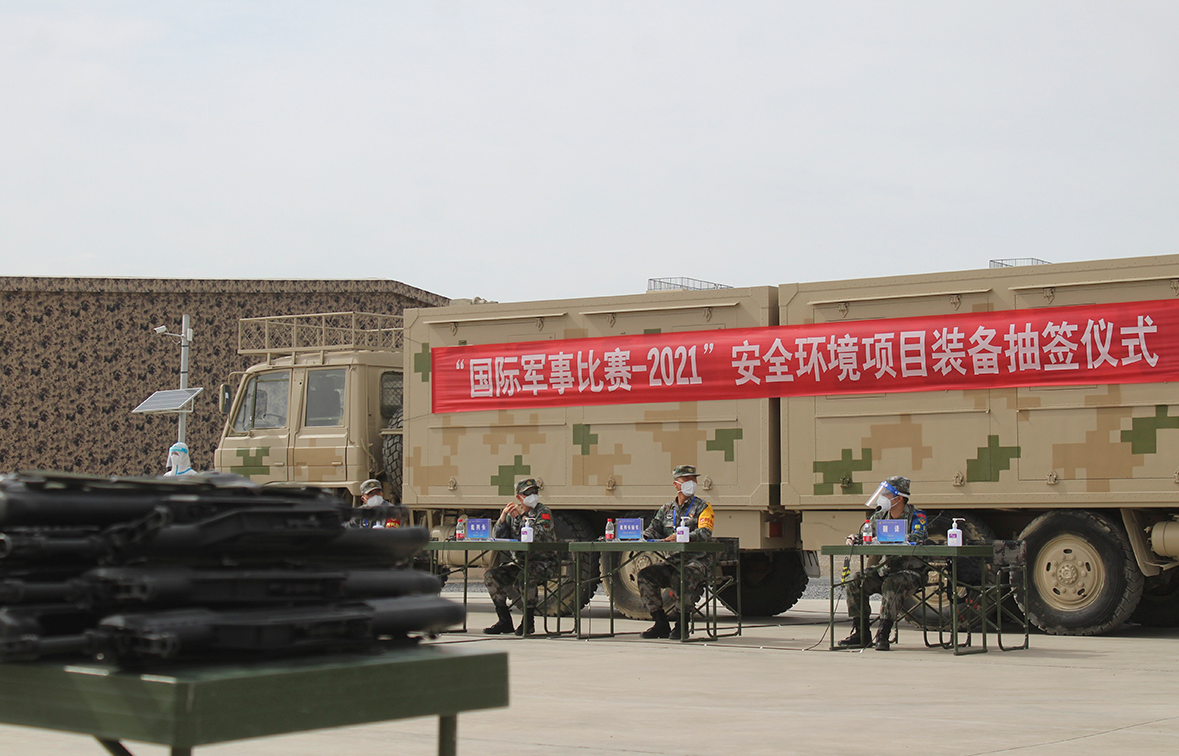 SOURCE: мультимедиа.минобороны.рф
Chinese President Xi Jinping and Russian President Vladimir Putin exchanged views on Afghanistan in a call on August 25. Unlike other G7 states, China and Russia did not call the Taliban to extend the August 31 withdrawal deadline. In fact, Xi Jinping called on the Taliban to form a "coalition" government in Kabul, cut off from terry groups, and keep peaceful ties with the rest of the world. This is in line with Moscow's policy. Both are satisfied with the Western defeat in Afghanistan but are aware of how important it is to fill in the geopolitical void that emerged after the United States and NATO forces quit the country. Russia and China seek good ties with the Taliban for three reasons. First, to push its top enemy––the United States––out of the country. Second, to prevent the expansion of radical Islam from Afghanistan into Central Asia and Xinjiang. Third, to make money on economic deals in Afghanistan and weapons trade to the Taliban. Beijing and Afghanistan have long had a common stance on Afghanistan. Shortly after the Taliban seized Kabul, Russian foreign minister Sergey Lavrov said Russia remained in talks with China while their views were practically identical. Not only does this involve conditional support for the new government in Kabul, but also efforts to show joint decisiveness and send warning signals to the Taliban in the form of military drills near the Afghan border. Russia has already held joint drills with Tajikistan and Uzbekistan while countries of the Collective Security Treaty Organization (CSTO) will take part in similar military exercises soon. Noteworthy are Russian-Chinese military drills in August, or a blatant signal for the Taliban that Beijing and Moscow can join forces in the military. It was the first time the two countries drilled large-scale maneuvers, targeting a specific adversary (Islamic fighters) in a designated area (Central Asia). Earlier there were just a few allied troops taking part in joint drills (as the Chinese military participated in the Vostok-2018 war games), but only now these are full-scale joint military exercises. On the one hand, this shows that Moscow and Beijing are afraid of the situation in Afghanistan, but, on the other, this consolidates the China-Russia geopolitical alliance while prompting some Western officials that it is no longer possible to drive a wedge between the two countries.
Support Us
If content prepared by Warsaw Institute team is useful for you, please support our actions. Donations from private persons are necessary for the continuation of our mission.
All texts published by the Warsaw Institute Foundation may be disseminated on the condition that their origin is credited. Images may not be used without permission.