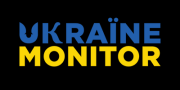 Ukraine Monitor presents the latest news concerning internal and external matters of Ukraine – a unique country where the interests of the East and the West clash almost every day.
Would China Mediate in Ukraine-Russia War?
After French President Emmanuel Macron returned from a trip to Beijing, sources said that he tasked a top foreign policy adviser to work with China on a "framework" for future negotiations between Russia and Ukraine. The increasingly supporting stance is noticeable in other Western countries that so far have offered more aid to Ukraine than Germany and France.
SOURCE: KREMLIN.RU
Italian Defense Minister Guido Crosetto recently commented that China could act as a mediator between Ukraine and Russia. National Security and Defense Council Secretary Oleksiy Danilov called for a stop to constant efforts to put Ukraine at the negotiating table, asking instead to give the embattled nation more weapons. "When the goal of the Russian aggressor remains unchanged — the destruction of Ukraine — the initiatives for a peaceful settlement that have been voiced recently are nothing more than pro-Russian peacekeeping. Stop bringing us to the negotiating table all the time and give us enough weapons. Weapons are the best mediator and the only argument for communication that Russia understands," Oleksiy Kuleba wrote on April 23. Any temporary truce would only allow Russia to achieve its goals. That was also what Putin thought by either coming to terms after his initial plan failed or by withdrawing forces from the western bank of the Dnieper River near Kherson. Since last fall Russia has waged a battle of attrition, capturing four Ukrainian regions, announcing what was referred to as a partial mobilization, and putting the whole state economy in war mode. Any ceasefire would also allow Russia to recreate its military capabilities much faster than Ukraine. After all, the Ukrainian economy has been badly damaged by war while Russian forces have occupied some regions of Ukraine––and not the other way around. In addition, a protracted conflict through a possible truce would erode Western support for Ukraine. Putin also hopes the U.S. presidential campaign means less U.S. aid for Ukraine. Under no circumstances will we start negotiations with Russia, the authorities in Kyiv say. All the signs are now that the very idea of starting talks will materialize after an upcoming and much-awaited Ukrainian counter-offensive. Its outcome will depend on whether the warring parties are ready to negotiate. But even then Ukraine seems unlikely to agree to the Chinese role as a mediator.
Support Us
If content prepared by Warsaw Institute team is useful for you, please support our actions. Donations from private persons are necessary for the continuation of our mission.
All texts published by the Warsaw Institute Foundation may be disseminated on the condition that their origin is credited. Images may not be used without permission.