Business or Security: Political Turmoil Between Berlin and Moscow
The killing of an ethnic Chechen dissident from Georgia in central Berlin could pose a severe threat to German-Russian ties. All signs are that Russian authorities were behind Khangoshvili's killing. Berlin announced the expulsions of two Russian diplomats over what it said was Moscow's refusal to cooperate in the investigation of a murder. Russia ejected two German diplomats in a tit-for-tat move shortly after. On the other hand, Moscow and Berlin came close after the United States had imposed sanctions against the Nord Stream 2 energy project. Germany's business circles are in favor of tightening cooperation with Russia as their representatives met with Vladimir Putin in Sochi. Many politicians say, for their part, that Russian services represent a threat to German security, as best exemplified by the assassination of Zelimkhan Khangoshvili.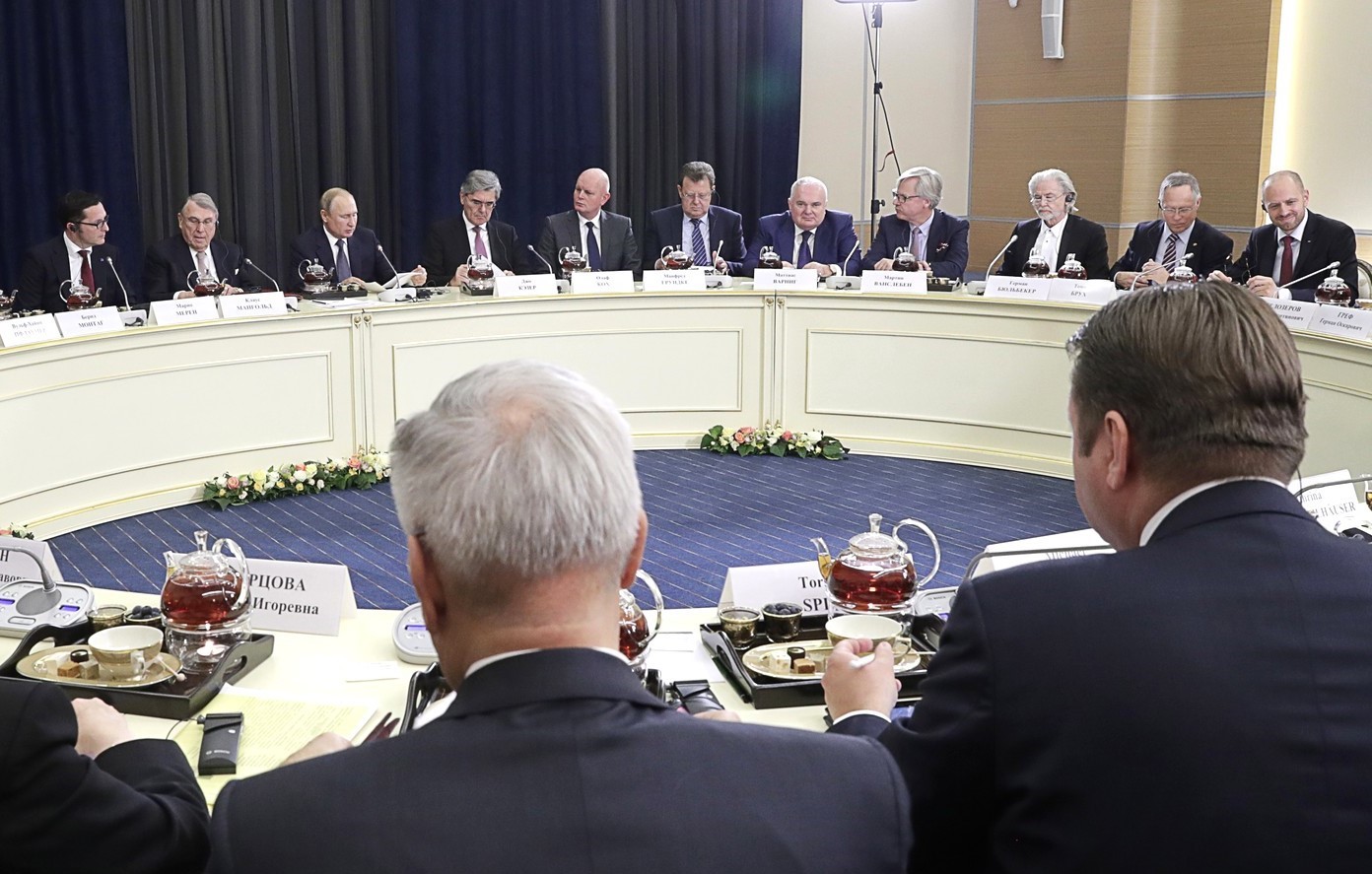 SOURCE: KREMLIN.RU
"It means that it is deep-rooted sentiment, a paranoia," Russian Foreign Minister Sergey Lavrov commented on the Berlin government's stance that NATO should remain intact because only the military bloc could protect Germany. Russia's top diplomat said in an interview with a state-owned TV channel on December 23 that he was surprised by what Germany's Foreign Minister Heiko Maas and Chancellor Angela Merkel had said. Russia hoped that Germany would not defend the Alliance in the discussion sparked off by what French President spoke about the military bloc's "brain death." Moscow's second disappointment came when Berlin did not change its stance on sanctions the European Union had imposed on Moscow after 2014 and recently agreed to extend punitive measures with strong support from top German officials. Lavrov expressed public criticism for yet another reason. He lambasted Berlin's decision to expel two Russian diplomats after prosecutors said there was factual evidence linking Moscow to the murder of a former Chechen rebel commander and an expatriate from Georgia, Zelimkhan Khangoshvili, in Berlin in August 2019. A killer, who is an ethnic Russian, was caught sometime later.
Support Us
If content prepared by Warsaw Institute team is useful for you, please support our actions. Donations from private persons are necessary for the continuation of our mission.
All signs are that the killing of Zelimkhan Khangoshvili might have been ordered by either Russian special services or Chechen leader Ramzan Kadyrov. At first, Germany took on a sober stance on the matter but Moscow must have recognized Berlin's approach as a sign of weakness and refused to cooperate in the probing. Berlin's decisive response could have been somewhat shocking for the Kremlin. Moscow retaliated by ejecting two German diplomats while vowing to nurture the best possible ties with Germany. A Kremlin spokesperson even said the matter should not impede the two country's bilateral relations. The investigation into the killing of the Georgian national was one of the items discussed by Vladimir Putin and Angela Merkel during a Paris meeting on December 9. The Russian president said his government had nothing to do with the murder and launched a strong verbal attack on the Chechen dissident in a move that sparked outrage in Berlin. Furthermore, the Russian leader lied when saying that Russia had in the past requested the extradition of Khangoshvili. Berlin quickly denied these allegations. Some German politicians said that with Russia's being behind the murder, Berlin would come back to its Cold War-era ties with Moscow. "Counterintelligence and foreign reconnaissance against Russia must be significantly expanded," Armin Schuster, a CDU chairman of the Bundestag interior committee, was quoted as saying. "This means using more technology and personnel and applying all measures for offensive purposes," he said.
Most German politicians saw the killing of Khangoshvili as an unpleasant surprise that may cast a shadow on Berlin's ever-growing ties with Moscow. Suffice it to mention the Nord Stream 2 energy project that brought Russia and Germany together against Washington. Germany has seen intense lobbying for enhancing business ties with Russia; in early December, only two days after the Berlin government ordered the expulsion of Russian diplomats, Putin held a meeting with representatives of the German business community in Sochi.
All texts published by the Warsaw Institute Foundation may be disseminated on the condition that their origin is credited. Images may not be used without permission.