Russia Monitor is a review of the most important events related to Russian internal and external security, as well as its foreign policies.
Date: 29 August 2022 Author: Grzegorz Kuczyński
Bulgaria's Ready To Negotiate Gas Deal With Russia's Gazprom  After Government Changes
Russia cut off gas supplies to Bulgaria, back then under the pro-Western government of Kiril Petkov, back in April. The authorities in Sofia refused to bow to Russian pressure and started buying gas elsewhere. However, the government of Petkov, who refused Russia's demands in April, lost a vote of no confidence and a new caretaker government has been appointed by Rumen Radev, the country's pro-Russian president. The bottom line is that Bulgaria says it wants to resume talks with Russia's Gazprom on the latter's terms.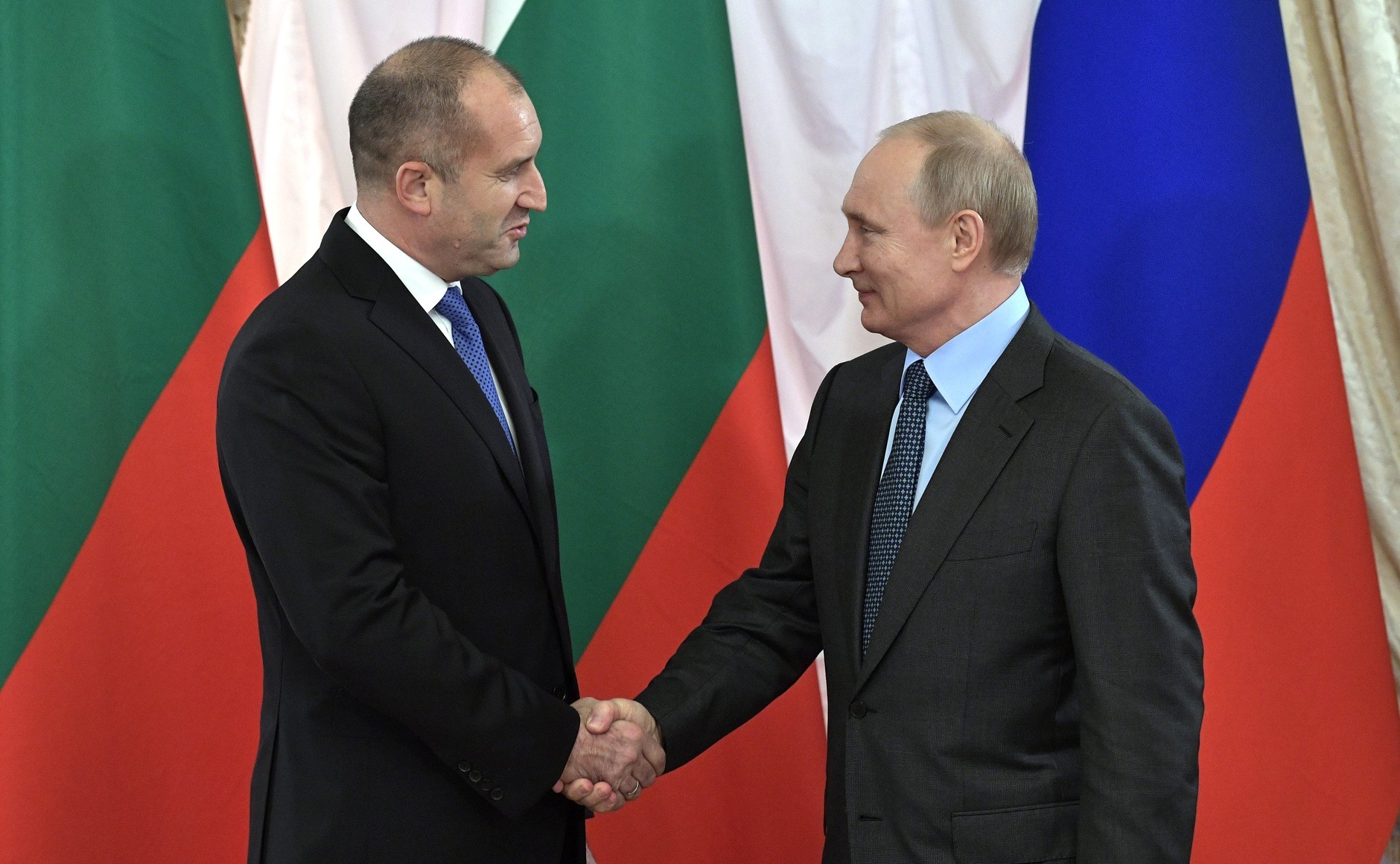 SOURCE:kremlin.ru
Gazprom cut the deliveries to Bulgaria on April 27 as Sofia refused to pay for gas in rubles following a new scheme floated by President Vladimir Putin. But the Bulgaria-Greece interconnector, which should bring 1 bcm of Azerbaijani gas to Bulgaria, or a third of its consumption, has not been completed yet. Azerbaijani gas will flow through the interconnector from October 1. Former Prime Minister Kiril Petkov said a day before stepping down that Bulgaria had secured seven cargo shipments of U.S. liquefied gas (LNG) to ensure gas inflows in the winter. However, Bulgaria has no LNG terminals while it is costly to regasify LNG in Greece and Turkey, adding new costs to the final price. The acting government has secured just one cargo shipment of liquefied gas. At the same time, trade unions and businesses urge the government to resume talks, saying high gas prices will eventually leave many companies bankrupt. On August 22, Deputy Prime Minister Hristo Alexiev and Energy Minister Rossen Hristov attended an emergency meeting to address the energy crisis. Bulgarian Prime Minister Galab Donev said the situation is critical before winter. Four days later, interim Energy Minister Rossen Hristov said the Bulgarian government asked Gazprom to resume talks on gas supplies. "We have signaled our readiness to negotiate and we have a set of proposals for a new contract," the minister told in an interview with the Bulgarian TV channel Nova. He says it is inevitable to resume talks with Gazprom on gas supplies as alternative deliveries cost up to 50 percent more. Bulgaria has sealed a deal to secure 3 bcm of gas from Gazprom each year. So far it has received a third of contracted gas supplies. The government has proposed to extend the deal until either the end of the heating season or next summer. The energy minister said he did not believe that buying Russian gas meant funding of Putin's Ukraine war. "We still buy Russian gas––but through intermediaries and we pay 30 percent more. Speaking of financing, Germany should stop buying Russian gas. Top European countries buy the same gas on these terms," Hristov was quoted as saying. Russia's ambassador to Bulgaria Eleonora Mitrofanova said in July that gas deliveries to Bulgaria could be resumed if there was a political will from Sofia, reiterating payments should be in roubles.
Support Us
If content prepared by Warsaw Institute team is useful for you, please support our actions. Donations from private persons are necessary for the continuation of our mission.
All texts published by the Warsaw Institute Foundation may be disseminated on the condition that their origin is credited. Images may not be used without permission.