Russia Monitor is a review of the most important events related to Russian internal and external security, as well as its foreign policies.
What Biden-Putin Summit Means for Eastern Europe
As expected, the meeting between the U.S. and Russian leaders did not bring any major decisions––let alone a breakthrough in bilateral ties. It seems that both presidents took advantage of the summit to paint their visions and score some political goals. Probably they are both satisfied with the talks in their own manner as Biden posed as a tough politician issuing warnings while Putin showed he is still a top player worldwide. This yet does not mean that the summit has not offered anything to other interested parties.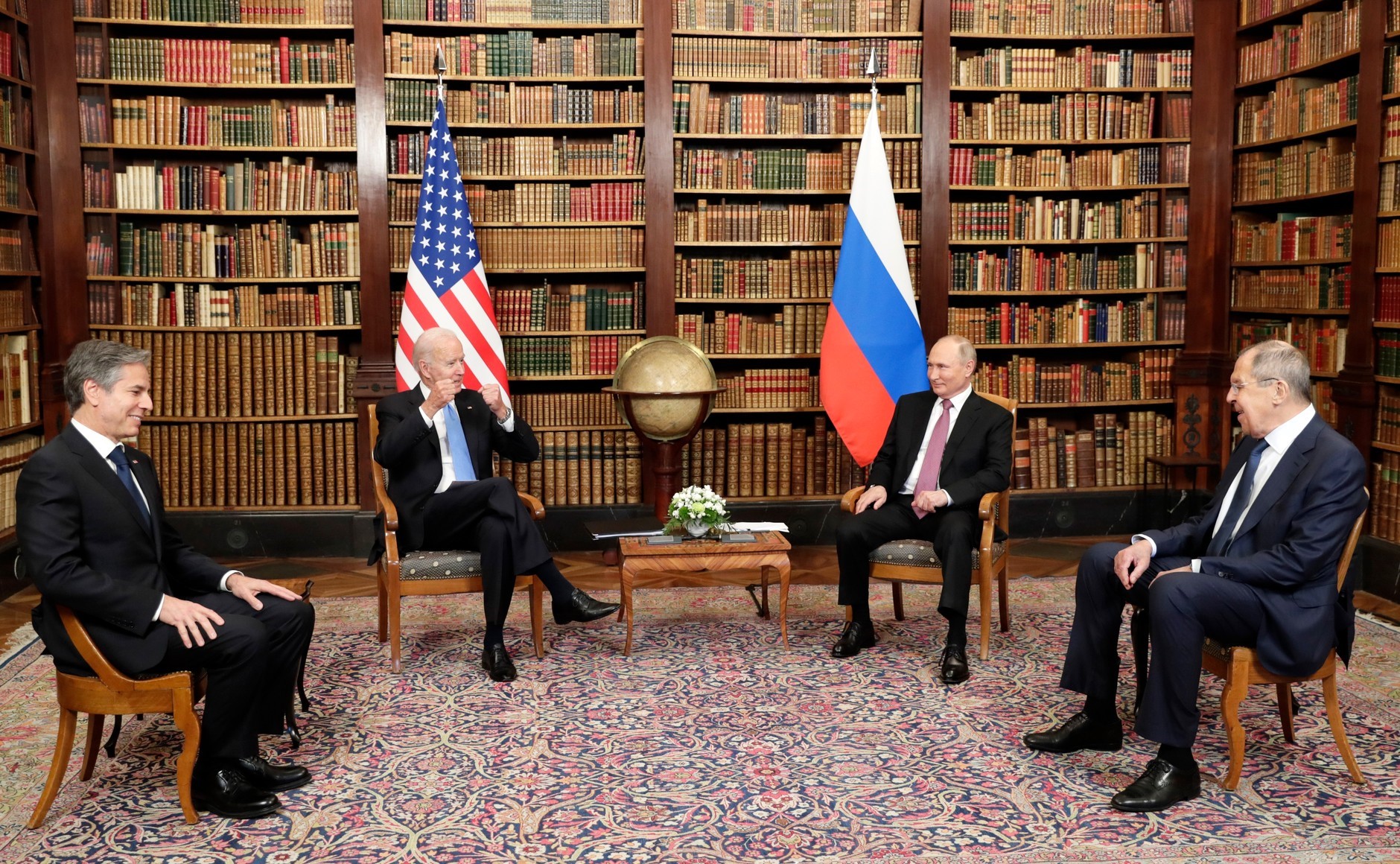 SOURCE: KREMLIN.RU
The Geneva summit alongside the U.S. decision beforehand could hardly come up as an optimistic forecast for U.S. allies in Central and Eastern Europe and for those struggling for freedom. Joe Biden took his stance on Belarus yet did not press on Putin. A day after the meeting, Kremlin spokesman Dmitry Peskov said that the parties failed to bring closer their positions on Belarus. "This is where they cannot get any closer because it is impossible," he told journalists. This is bad news for the Belarusian opposition, just as what was said in Geneva was bad news for Russian dissidents. Indeed, Biden spoke to Putin about human rights, warning that there would be devastating consequences for Russia if opposition activist Alexei Navalny were to die in prison. But no one questioned anyhow the fact that Navalny was detained and his supporters saw repression. Washington's traditional assurances that it would be of top importance for U.S. officials are little help for the Russian opposition. These could be harmful as the Kremlin-made propaganda wins a new weapon to construct its narrative seeing the Russian opposition as the foreign-based fifth column and Western spies. In this context, Peskov again implied that Navalny had links to foreign spy agencies. In a nutshell, the meeting in Geneva is unlikely to change anything in Belarus and Russia. Worse enough, speaking at the press conference, Putin took a chance to tell the world his untruthful narrative. Unfortunately, he did not hear any tough questions and retort from mainstream Western journalists. Never since the outbreak of the Russian invasion in 2014 has Ukraine been such a marginal theme during the U.S.-Russian summit. Naturally, Biden reiterated unwavering support for Ukraine's sovereignty and territorial integrity, but that was about it. Putin again made it clear that his country does not acknowledge Ukraine as a fully independent country nor its pursuit to become a NATO member. State authorities in Kyiv say that at least Biden and Putin had not made any arrangement on Ukraine. But that is all. The mere fact that Ukraine was not high on the agenda of the Biden-Putin meeting is a bad sign for Kyiv, especially after Russia had intimidated his neighbor with the war in April and Washington had made concessions on Nord Stream 2, an energy project that poses problems for Ukraine. Worse enough, Moscow may take further action to intimidate its neighbors––if the Kremlin believes Biden delivers nothing but verbal warnings. And there was nothing more.
Support Us
If content prepared by Warsaw Institute team is useful for you, please support our actions. Donations from private persons are necessary for the continuation of our mission.
All texts published by the Warsaw Institute Foundation may be disseminated on the condition that their origin is credited. Images may not be used without permission.