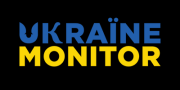 Ukraine Monitor presents the latest news concerning internal and external matters of Ukraine – a unique country where the interests of the East and the West clash almost every day.
Date: 29 September 2023 Author: Grzegorz Kuczyński
As Zelensky Meets Sudan's Burhan, Is Ukraine Present in Sudan?
Is the enemy of my enemy one's friend? Ukrainian President Volodymyr Zelensky has held an unscheduled meeting with a senior official from Sudan during a technical stopover in Ireland. The two officials discussed the export of grain and perhaps also security cooperation. Recently reports have alleged that Ukrainian special services were likely behind a series of drone strikes and a ground operation directed against a Russian-backed militia in Sudan. Ukraine is allegedly providing support for Gen. Abdel Fattah al-Burhan, the leader of the Sudanese military junta.
SOURCE: president.gov.ua
Ukrainian President Volodymyr Zelensky on September 23 met Sudanese army chief Gen. Abdel Fattah al-Burhan on a stopover at Shannon Airport. "I am grateful for Sudan's consistent support of Ukraine's sovereignty and territorial integrity. We discussed common security challenges, namely the activities of illegal armed groups financed by Russia," Zelensky posted on Telegram. Ukrainian special services were likely behind a series of strikes directed against the paramilitary group Rapid Support Forces (RSF), which is believed to be receiving assistance from Wagner, near Sudan's capital, CNN reported on September 20. The RSF is involved in a fight against the Sudanese army for control of the country. Their leader Mohamed Hamdan Dagalo has had ties to Russia in a gold-smuggling scheme. The operation has been carried out near Khartoum, according to CNN. If the Ukrainian military is indeed behind it, that means that Ukrainian special forces have gone far beyond the country's border to combat Russian mercenaries. It was unable to independently confirm Ukraine's involvement in the series of strikes. However, video footage obtained by CNN revealed the hallmarks of Ukrainian-style drone attacks plunging to hit the target. Up until now, no such activities have been reported either in Sudan or in neighboring countries. In the video showing the monitor of the drone controller, text in Ukrainian is visible, according to the CNN article.
Support Us
If content prepared by Warsaw Institute team is useful for you, please support our actions. Donations from private persons are necessary for the continuation of our mission.
All texts published by the Warsaw Institute Foundation may be disseminated on the condition that their origin is credited. Images may not be used without permission.