Alekperov Embroiled in Turmoil over Lukoil and Surgutneftgaz Shares
This year, the Moscow stock exchange has seen yet another dramatic increases in the shares of a giant Russian energy company. However, it is now about Surgutneftgaz –– known across Russia for its general opacity –– while rumors concerning a stakeholder again gave rise to an unexpected market change. And all that has been said around about Lukoil CEO Vagit Alekperov translated directly into his firm's ratings.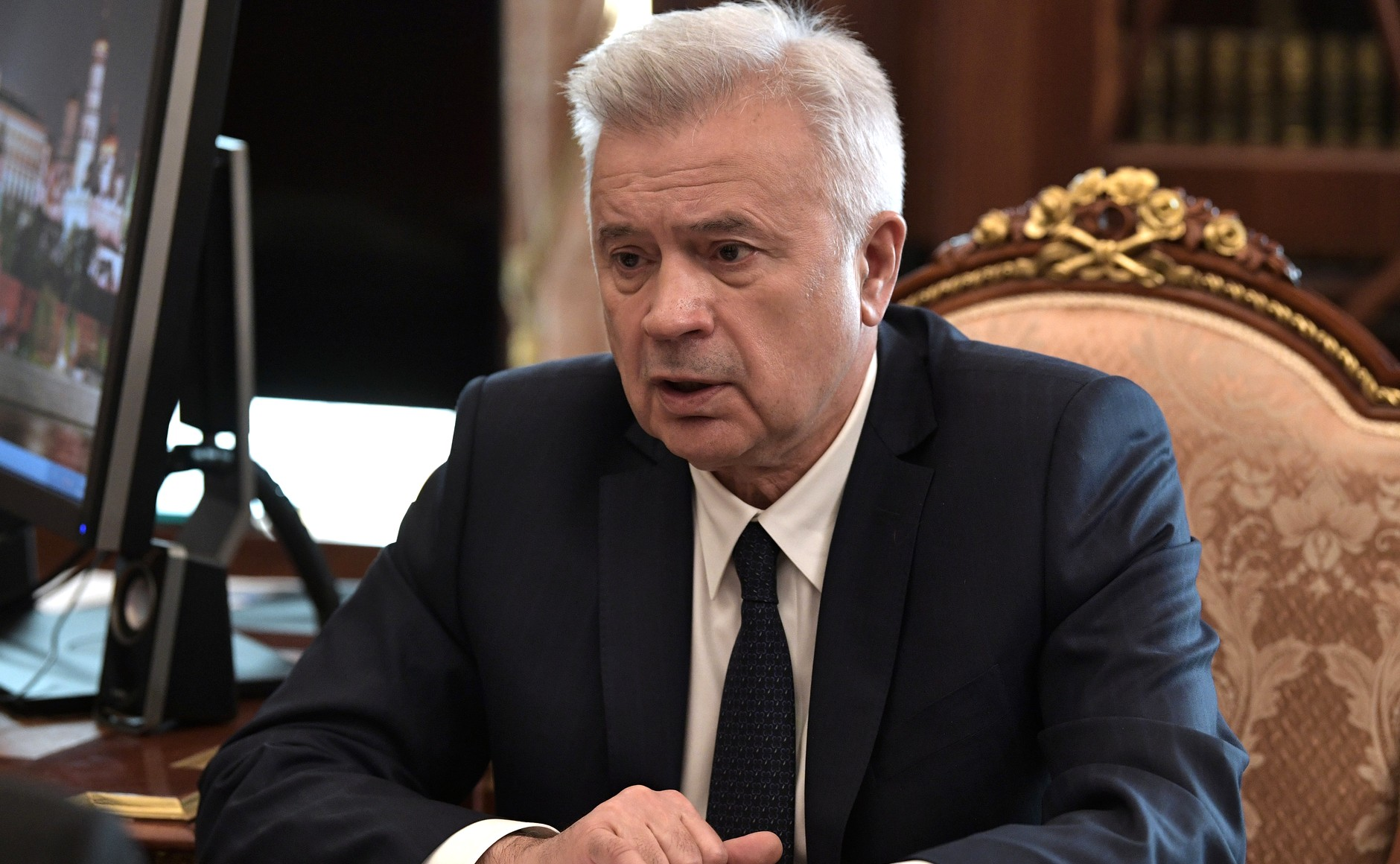 SOURCE: KREMLIN.RU
Privately owned Surgutneftegaz is Russia's most prosperous company that has amassed 3 trillion roubles in cash, though much remains unknown about who heads the firm. Among those who might reportedly run the company is Russian President Vladimir Putin, who is believed to control the business through some fictitious entities. Between October 23 and October 24, the shares of Surgutneftgaz jumped by 17 percent in two days in a mystery rally while the company's market capitalization soared to 1.7 trillion roubles, marking the highest growth in the price of the company's shares since 2006. Share trade also grew sharply, attaining 8.9 billion roubles in a move that pushed the firm to the very top of the Moscow stock exchange, alongside such business giants as Gazprom and Sberbank. Furthermore, Surgutneftgaz's shares soared on October 25 until Lukoil denied that its chief intended to sell its stakes in the firm. This might have been a reason behind an unexpected increase in the company's stock exchange ratings when they rocketed by as much as 26 percent within three days. Unofficial reports said Surgutneftgaz first intended to acquire a package owned by Lukoil's Alekperov. No details were provided on how big this was, though.
Support Us
If content prepared by Warsaw Institute team is useful for you, please support our actions. Donations from private persons are necessary for the continuation of our mission.
Lukoil chief holds a three percent direct stake in Surgutneftgaz. But in 2017, he admitted controlling an indirect 25 percent share in the company. Between October 23 and October 25, the price of the company's shares rose by 26 percent while its market capitalization surpassed 2 trillion roubles. Rumors got around that Surgutneftgaz sought both to buy Alekperov's stakes and to take over his package in Lukoil. On October 25, Lukoil CEO informed that neither he nor other managers would sell their stakes in the company. Alekperov published his comment after media speculation about the possibility of a stake sale to Surgutneftgaz. Following Alekperov's statement, Surgutneftgaz's shares slumped by 6 percent, while Lukoil's rose by 1.6 percent.
All texts published by the Warsaw Institute Foundation may be disseminated on the condition that their origin is credited. Images may not be used without permission.