World War II reparations: a problem for Germany today?
On Thursday, September 6, 2018, the Warsaw Institute took part in the conference entitled "World War II reparations: a problem for Germany today?" organized in Warsaw by the Institute for Western Affairs from Poznań. Despite it has been 73 years since the victory of the anti-Nazi coalition over Nazi Germany, the harm done to the Poles by the Germans as a result of the Third Reich's aggression has still not been compensated.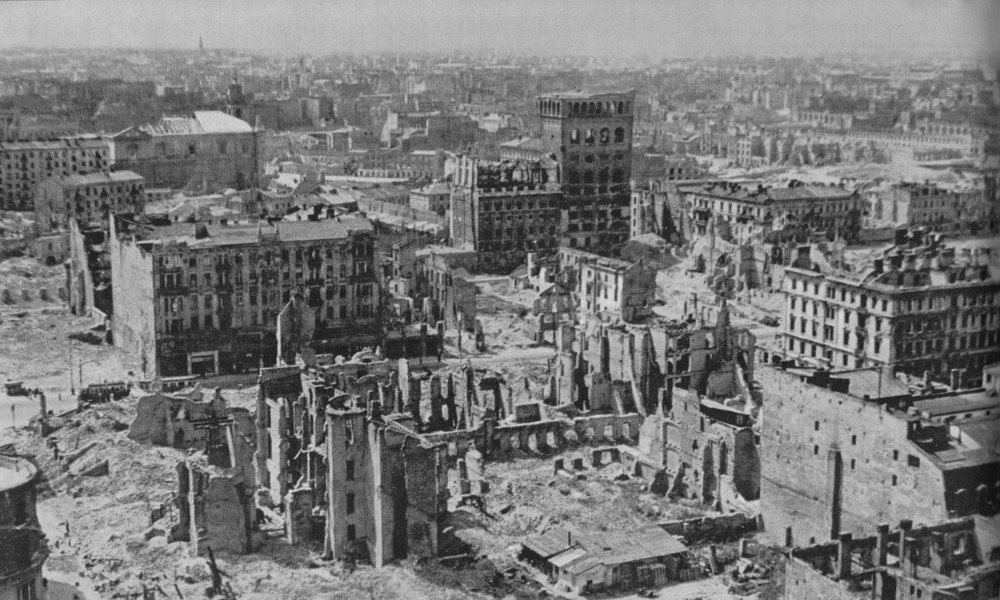 SOURCE: WIKIMEDIA.ORG
The fact that it is still a living subject, which requires discussion and working out a common position of both countries, and above all introducing mechanisms leading to redress, is evidenced by exceptionally high attendance at all three panels of the event, some of the listeners participated standing up. Another argument for the fact that it was a very lively question was a large number of questions asked to experts by conference participants.
The Western Institute has divided the conference into three panels hosted by Polish experts. Moreover, German scientists and journalists were invited to discuss, as well. The first panel focused on approximating the legal and historical aspects of the current situation. The second panel addressed the issue how compensation affects Polish-German relations. The third panel had a form of discussion between Polish and German journalists commenting on the current relations of both countries.
The conclusions that can be drawn from the conference can be summarized in the following sentence: "there will be no reconciliation in Europe without explaining the issue of compensation and reparations." Despite the passage of many years, victims did not receive financial nor moral compensation, and up to now, this chapter in the common history of both countries has not been closed. The Germans have compensated many of their victims, primarily in Western Europe and the USA, but Poles, despite the unprecedented scale of cruelty caused by the German occupant, have been marginalized. According to studies, the majority of German society is not even aware of the crimes committed on Polish citizens, they have not explored aspects of international law and treaty provisions. However, German researchers, lawyers and historians fully understand what damage the Nazi state caused to its victims. In addition, a significant part of the German elite sees the necessity of reaching a consensus, without which we can not improve relations and develop appropriate good neighborly relations.
Experts from both countries pointed out that the Polish authorities should work out a exact position on the issue of compensation and clearly present it to the German side. It is the responsibility of the Polish government to specify the expectations of the German authorities, who also want to organize their relations with Poland. The lack of efficient actions of Polish authorities is primarily unfortunate for the victims who just want to hear the apology, and for natural reasons their number is getting smaller.
We addressed the issue of German war reparations before in our Special Reports:
An Assessment of the Issue of Reparation Claims Raised by the Republic of Poland
Comments on the Legal Opinion on War Reparations
Photo and Video relation available on the website of the Institute for Western Affairs: