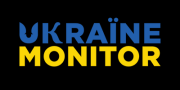 Ukraine Monitor presents the latest news concerning internal and external matters of Ukraine – a unique country where the interests of the East and the West clash almost every day.
Date: 31 October 2022 Author: Grzegorz Kuczyński
Ukraine Launches Diplomatic Counteroffensive in Africa
African nations are closely watching what is taking place in Ukraine as they depend heavily on grain supplies from the two warring sides. Shortly after the war broke out, many either remained neutral or sided with Russia. Now it has started to change. It is largely due to tremendous diplomatic efforts Ukraine has made in Africa–the continent where Kyiv has never had much political interest. Russia is doing differently–seeking to rebuild its Cold War influence by sending Wagner Group mercenaries and weapons to the continent.
SOURCE: Meeting of the President of Ukraine with the President of Guinea-Bissau in Kyiv — Official website of the President of Ukraine
The first African president to visit Kyiv since the start of the Russian invasion of Ukraine, President Sissoco Embalo of Guinea-Bissau, met Ukrainian President Volodymyr Zelensky on October 26 a day after a visit to Russia where he also met President Vladimir Putin. At a joint press conference, Zelensky said Umaro Sissoco Embalo told him Russia sought to "build a dialogue" with Ukraine. The Ukrainian leader said a prerequisite for talks would be Russia´s recognition of Ukraine´s territory, borders, and sovereignty. The Kremlin denied later the leader of the African state did not convey any special message from his Russian counterpart. The mere fact of this trip matters for African countries and their importance for Kyiv and Moscow, Many African countries rely heavily upon Ukrainian and Russian grains, which now poses a particular challenge amid a maritime blockade. Slowly but steadily, African countries are now embarking on a distinct stance on Russia, a sign of that being the UN vote or the visit of the leader of Guinea-Bissau to Ukraine. Perhaps it came after China and India renewed calls for an end to the fighting. Beijing and New Delhi have robust trade ties with many African nations. The UN General Assembly on October 12 overwhelmingly condemned Russia's proclaimed annexation of four Ukrainian regions in eastern and southern Ukraine. Some 143 countries voted in favor of a resolution that called Moscow's move illegal, thirty-five abstained, while five voted against it. None of them was an African country. Some African states that had either abstained or voted against condemning Russia now cast their ballot against Putin's regime. Gabon, a non-permanent member of the UN Security Council, abstained from the vote in the Russia-blocked resolution but condemned Russia's aggression in the General Assembly vote. Other African countries that voted in favor of the resolution included Eritrea and Senegal, the latter now chairing the African Union. Some nations indeed abstained from voting but they now rethink their attitude following the March resolution condemning Russia's attack on Ukraine. A major event was a visit that the Ukrainian foreign minister made to African states, somewhat in a response to the African tour of his Russian counterpart Sergey Lavrov. In early October, Ukrainian Foreign Minister Dmytro Kuleba made a tour of the African countries of Senegal, Ivory Coast, and Ghana. The chief diplomat of Ukraine cut short his tour of the African continent as Russia escalated its bombings of key Ukrainian cities. While on tour to African states, Kuleba urged the Kremlin to cease its influence across the continent as it involves "destruction, subversion, and hunger." Seeking to win support from some African countries, Ukraine has focused on the Russian role in curbing grain exports as Russia repeatedly targets Ukrainian ports, fields, or silo. Ukraine put it shortly, claiming that Russia is weaponizing global hunger to further its political aims in Africa.
Support Us
If content prepared by Warsaw Institute team is useful for you, please support our actions. Donations from private persons are necessary for the continuation of our mission.
All texts published by the Warsaw Institute Foundation may be disseminated on the condition that their origin is credited. Images may not be used without permission.