Russia's Gazprom Sold $3 Billion in Stocks to Mystery Buyer
Russia's gas monopolist Gazprom sold 3.59 percent of its stocks in what it turned out to be a single buyer transaction, with the deal carried out via the trading platform of the Moscow Exchange. Also, the mystery bidder got a considerable discount. This is the second time that Gazprom has traded shares in recent months, with a total of 6.52 percent of the company's voting stakes being sold. The firm has not informed whether the same buyer bought shares both in July and November.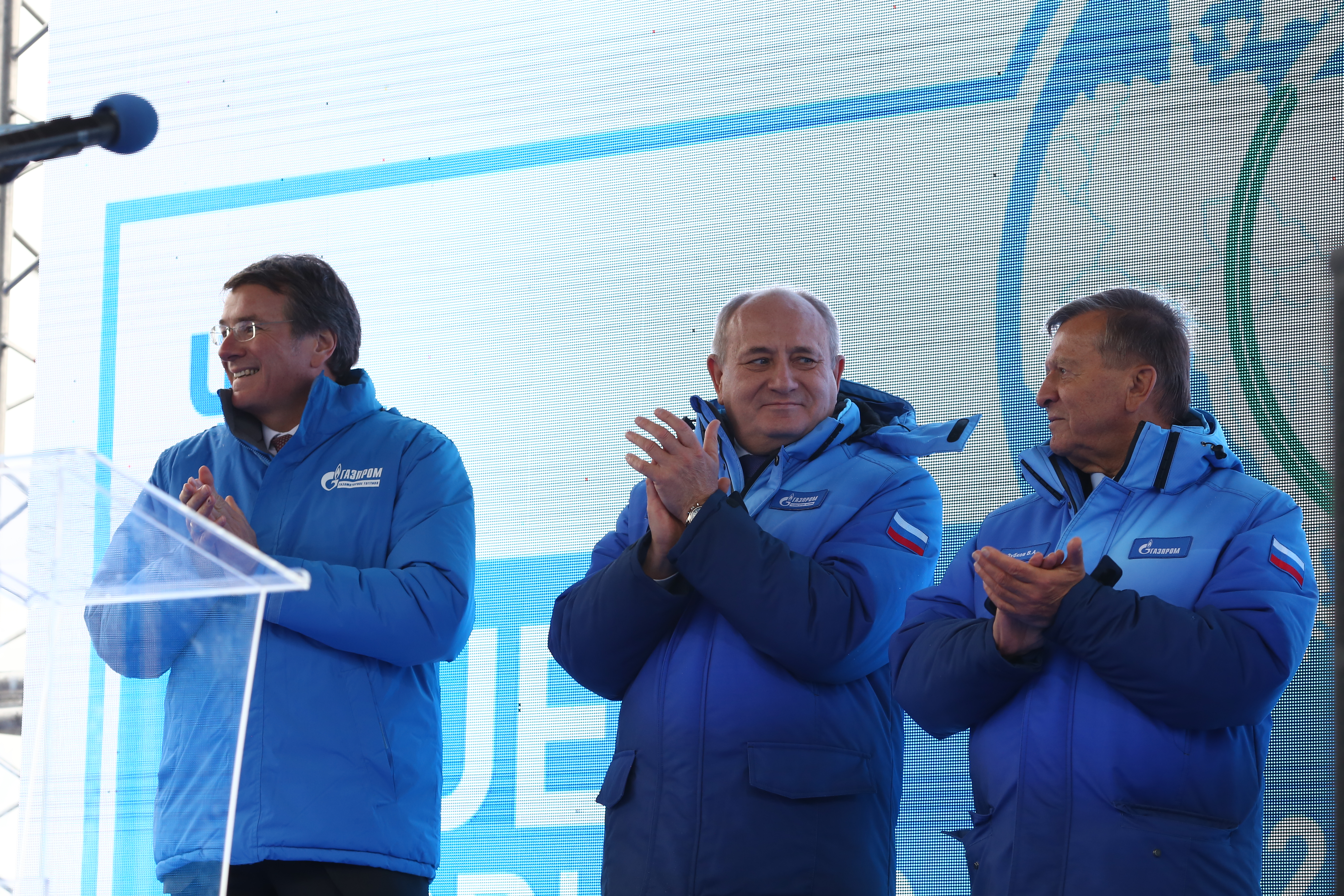 SOURCE: GAZPROM.COM
Yet another package of Gazprom's voting stakes was acquired by an unspecified entity. In July, Russia's gas giant sold 2.93 percent of its total voting stock, yet again to a mystery bidder. A few months later, on November 21, Gazprom sold 3.59 percent of shares. The company was able to trade the stocks at 220.7 roubles each for a total of 188 billion roubles ($2.938 billion), 13.22 percent lower than before. In July, the discount was only 5.4 percent of the closing price. In both cases, all of the packages were sold to a single buyer, cheaper than their prices, though more entities were willing to acquire Gazprom's stocks for more money. The deal was arranged with a specific bidder in mind. As initially speculated, the newly sold stocks might have gone to a group linked to Arkady Rotenberg but he denied these claims. In turn, a representative for Gennady Timchenko said that the businessman has no intention to take part in the transaction. Asked who is the mystery bidder, Gazprom said it will reveal their name at the annual general meeting of the company's shareholders sometime soon.
Support Us
If content prepared by Warsaw Institute team is useful for you, please support our actions. Donations from private persons are necessary for the continuation of our mission.
Interestingly, addressing the audience at an economic forum hosted by Russia's bank VTB, President Vladimir Putin shares his thoughts on the capitalization of Gazprom, saying that the firm's potential is underestimated, a fact "obvious to all experts." Finance Minister Anton Siluanov later echoed the president's stance. The date of the latest stock-related transaction is not incidental, though, coinciding with Gazprom's plans to launch its major energy projects: the Power of Siberia, Nord Stream 2 and TurkStream, all of which are natural gas pipelines. Also, the company's valuation has been growing steadily throughout the year. By the end of 2019, Gazprom is bound to put in force a new dividend policy, providing for the payout of 50 percent of the firm's net profit to its shareholders. Since the beginning of this year, Gazprom's capitalization has grown by more than 1.5 times: first, after rumors over Alexei Miller's potential resignation and a change in the firm's dividend policy and then due to the July's sale of stocks. Experts say Gazprom will see a short-term drop in its price, yet followed up by a series of further increases by up to 20 percent within a year.
All texts published by the Warsaw Institute Foundation may be disseminated on the condition that their origin is credited. Images may not be used without permission.