Russians threaten with the "invisible" fighter
After shooting down the fighter by the rebels and the massacre of mercenaries in the Euphrates Valley, Russia returns with full power to the war in Syria. Two Russian stealth Su-57 aircrafts of the latest generation landed at Khmeimim Air Base. These fighters are not officially in service and their presence in Syria may be considered as a demonstration of strength. It is also possible that they will be tested in warlike operations. The deployment of the high-tech fighters also shows that Moscow expects further escalation of the conflict in Syria.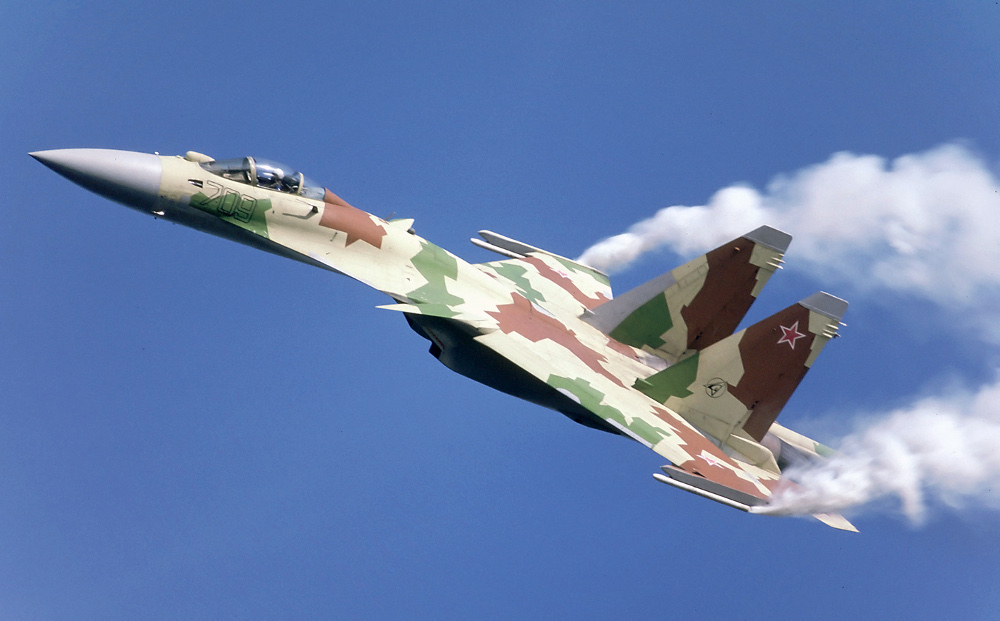 source: wikipedia.org
So far, Russia has produced almost a dozen of Su-57. They are called "F-22 killers" because they were constructed as direct rivals of the American Raptors. The machine is still being tested and a supply contract for the Russian army is due to be signed. Even though, Su-57 occurred in Syria, which is a war territory. The first reports, based on amateur photos which appeared on the Internet, confirmed the Israeli satellite operator.
Deployment of the high-tech fighters and the early warning and control A-50 aircraft to Syria means a significant enforcement of the Russian power in Syria. What is important, it is not about the enemy such as rebels or Islamic State. Such s modern weapon may be useful mainly in case of conflict with other world powers, with the USA ahead. As Al-Masdar, a media service connected with the Syrian army, writes "the arrival of Su-57 (and other aircrafts) points to the fact that Moscow expects a severe escalation of the situation in Syria in 2018 and wants to be fully prepared for every drastic exacerbation of the situation." Although, it is doubtful that the Russian would use Su-57 in battle missions. They would rather only test the machines in a safety manner, yet on a war territory. But if Su-57 were used in a battle, it would be at the earliest a participation in the blitz on rebel-held Eastern Ghouta enclave.
All texts published by the Warsaw Institute Foundation may be disseminated on the condition that their origin is credited. Images may not be used without permission.