Russia Sets Its Heliport in Gulf of Finland
A new helicopter base has been built on the Gogland Island in the Gulf of Finland, Russian Defense Ministry informed. Located in the middle of the Gulf, between Estonia and Finland, the heliport is said by Moscow to be an essential location for defense and security of the fleet's military facilities in Kronstadt and St. Petersburg.
But in fact, the new military base could be mobilized in case of a possible war against Finland, or – to a greater extent – against Estonia.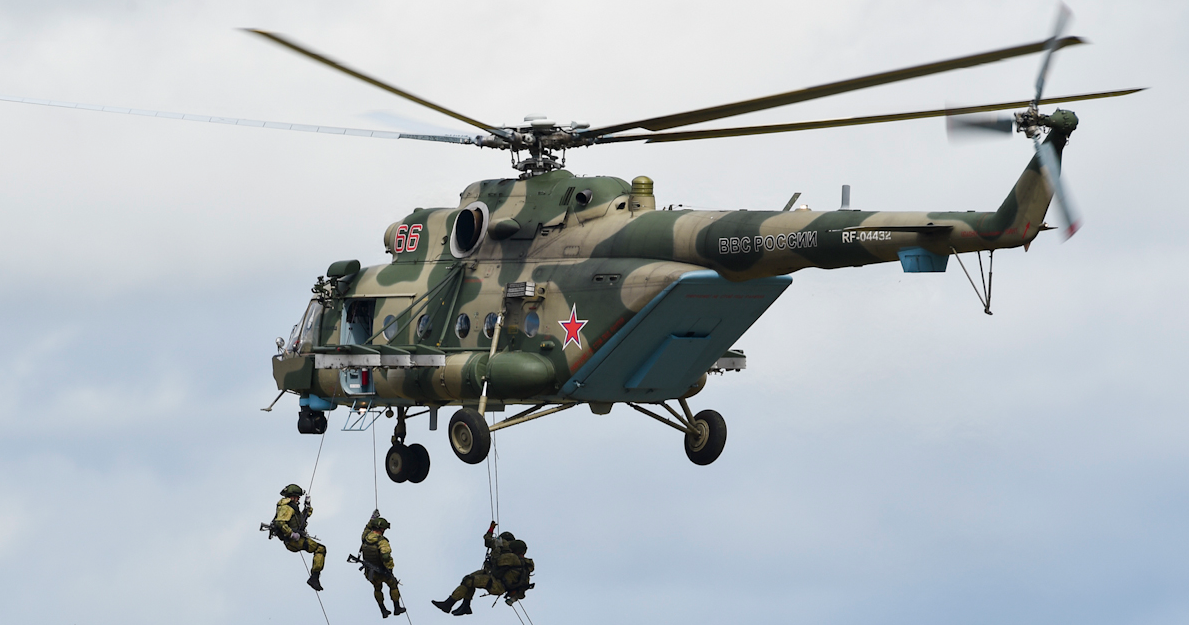 SOURCE: мультимедиа.минобороны.рф
Russia has set its military facility on Gogland Island in the Gulf of Finland. Its consists of five helipads that are capable of receiving all transport and combat helicopters operational in Russia's Western Military District. The facility has necessary related infrastructure: a command and control post, a weather station, a fueling center, a maintenance post, and special lighting, all of which permit the Russian army to use its newly constructed heliports throughout the year. Gogland is located 55 kilometers from Estonia's northern coast, and 40 kilometers from Finland's southern coast. Gogland, also known by its Finnish name of Suursaari, belonged to Finland after it had become an independent state yet went into the Soviet hands in the aftermath of World War II.
Support Us
If content prepared by Warsaw Institute team is useful for you, please support our actions. Donations from private persons are necessary for the continuation of our mission.
Estonian Defense Ministry Jüri Luik said the newest Russian facility causes no reason for concern. The Isamaa member party noted that Russia's military base in the region does not change the overall security situation in the area. What Luik sees as the main danger to Estonia are hundreds of land-based helicopters on the other side of the border. This is mostly about an even bigger heliport near Ostrov, seen as a starting point for Russian helicopters in the event of an attack on Estonia and Latvia. But an opposition MP Marko Mihkelson (Reform) claims that by establishing a heliport on the island of Gogland, Russia is continuing to militarize the Gulf of Finland. "For example, in recent years, Russia has significantly strengthened the Baltic Fleet, made regular the overflight of strategic bombers over the Gulf of Finland and the Baltic Sea, added a tank capability to the 76th
Guards Air Assault Division in Pskov as well as to other similar units, and turned the islands of Bolshoi Tyuters and Maly Tyuters into training grounds for landing invasion practice," said deputy chairman of the Foreign Affairs Committee of the Riigikogu (Estonian parliament).
Mihkelson said that considering the top speed of attack helicopters, it would take just 20 minutes to fly from Gogland to Tallinn.
Some experts see this as an increasing threat to the Tapa military base – to where a NATO battalion group has been deployed – and the air base in Ämari, with aircraft having been fielded as part of NATO Baltic air policing.
The Gogland heliport is of greater political and propaganda than exerts an actual influence on the balance of power. Moscow shows that the Baltic Sea, especially this part, has become an internal Russian sea. Incidentally, Putin visited the island in late July this year. Shortly before the Trump-Putin summit in July 2018, a group of Russian special forces parachuted onto the island of Gogland. The drills envisaged sabotage actions, destroying both mock military communication and the enemy's air defense as well as preparing a helicopter landing site for an aircraft that was supposed to take troops from the island.
Information about the military exercises was revealed by Russia's Defense Ministry, boasting that Russian troops jumped from a helicopter at an altitude of 2,500 meters to an unprepared ground.
All texts published by the Warsaw Institute Foundation may be disseminated on the condition that their origin is credited. Images may not be used without permission.