Russia Sends Its Bombers to Venezuela
Russia has long backed the Venezuelan leftist regime, mainly by granting oil-backed loans from the state-owned giant Rosneft, a step that provided Moscow with a loyal ally in its conflict against the United States in the Western Hemisphere. Yet cooperation between Caracas and Moscow has recently taken on completely new forms, including Russia's increased military support. Due to their favorable location, Cuba and Venezuela may support Russia in its ongoing political and military rivalry with the United States.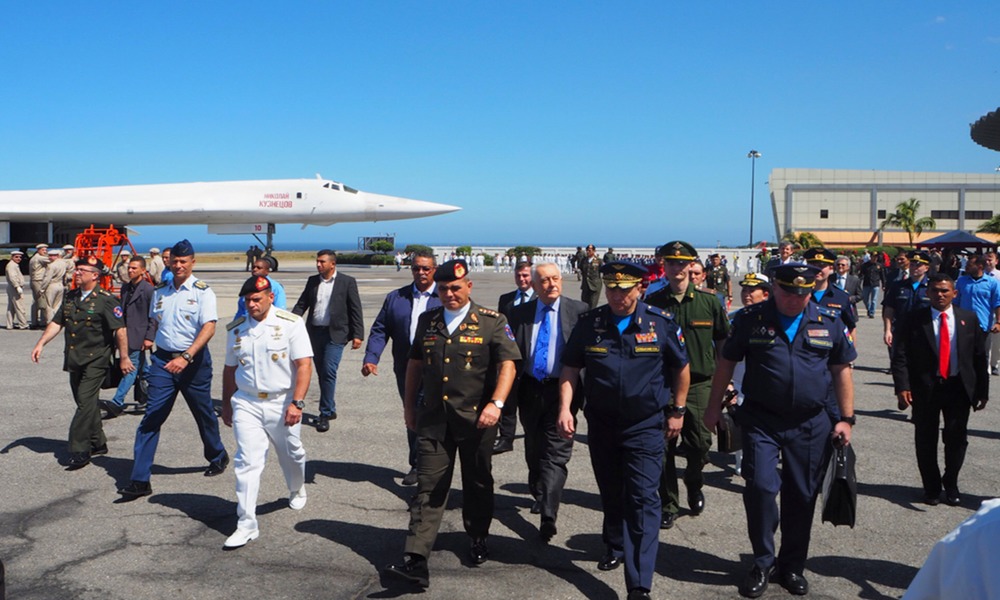 SOURCE: ENG.MIL.RU
Only a few days after Maduro's trip to Moscow, four Russian aircraft, including two strategic Tu-160 bombers (capable of carrying conventional or nuclear-tipped weapons), an An-124 Ruslan cargo plane and a long-range Il-62 jet airliner landed at Maiquetia airport just outside the Venezuelan capital. While greeting a 100-person Russian delegation on December 10, Venezuela's Defence Minister Vladimir Padrino Lopez announced that both countries are to hold joint military drills. However, it is neither known whether Russian Tu-160 strategic bombers are armed nor for how long they will be deployed to the country. A week earlier, Russia's Defense Minister Sergei Shoigu had declared at a meeting with his Venezuelan counterpart that Russian aircraft and vessels could still make stopovers in Venezuela's airports and naval ports as part of the bilateral agreement. In its turn, Padrino Lopez said that Caracas expected Moscow to offer help while modernizing military equipment.
Moscow's decision to send nuclear-capable strategic bombers was immediately criticized by U.S. Secretary of State Mike Pompeo who condemned actions undertaken by Russian and Venezuelan authorities, referring them to as "two corrupt governments squandering public funds, and squelching liberty and freedom while their people suffer." His stance was commented on by Kremlin spokesman Dmitry Peskov, according to whom it was "absolutely inappropriate" for Pompeo to call the Russian government corrupt. Furthermore, the United States has expressed its concern over Russian initiatives in Latin America. It was only recently that Venezuelan and Cuban leaders paid visits to Moscow. Speaking of the latter country, there have recently been some voices about plausible Russian military facilities to be set up on the island. In addition, Russia keeps subsidizing both Cuba and Venezuela. Yet the latter is currently grappling with serious problems, including U.S. and European sanctions that sought to isolate the country on the world stage. Maduro-led Venezuela is on the brink of civil war while its the state's economy has plunged into a deep crisis. A possible economic collapse was eventually prevented by both Chinese and Russian substantial support; as for the latter case, it is mostly thanks to financial aid provided by a state-run oil giant Rosneft, a firm managed by Igor Sechin.
All texts published by the Warsaw Institute Foundation may be disseminated on the condition that their origin is credited. Images may not be used without permission.