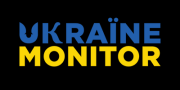 Ukraine Monitor presents the latest news concerning internal and external matters of Ukraine – a unique country where the interests of the East and the West clash almost every day.
Date: 29 August 2022 Author: Grzegorz Kuczyński
Russia Appoints New Black Sea Fleet Commander Amid Ukrainian Attacks
The six-month Russian invasion of Ukraine has claimed the lives of many senior Russian military officials. Others were relieved from their duties. As recently reported, a new commander has been appointed to the Russian Black Sea Fleet amid a series of setbacks it had seen, including the sinking of its flagship vessels and recent blasts in Crimea.
SOURCE: kremlin.ru
The removal of Igor Osipov and the elevation of Viktor Sokolov would be one of the most major Russian military reshuffles since the invasion of Ukraine began in late February. Sokolov, 59, has held several senior positions in the Russian navy and has been in charge of a naval academy in St. Petersburg since 2020. Since the beginning of Russia's war in Ukraine, Moscow's Black Sea fleet has been suffering losses. Most notably in April, Ukraine said its missiles sunk Russia's flagship warship Moskva. It also suffered losses during the Russian retreat from Snake Island and failed to perform an amphibious strike on the Black Sea resort city of Odesa. Russian bases have been recently targeted by Ukraine in a series of attacks. The fleet's headquarters in the Crimean city of Sevastopol were hit by what is believed a bomb launched from a drone. Although the attack's damage was not serious, Russian authorities canceled events marking Navy Day on July 31 and introduced the highest level of terrorist threat in the city instead. Multiple aircraft at Saky base in Crimea were blown up, with some evidence suggesting the possibility of a targeted attack. Recent explosions in Crimea had put more than half of the Russian Navy's Black Sea Fleet aircraft out of action. At least five Su-24 bombers and three Su-30 jets were almost certainly destroyed or seriously damaged in the blasts on August 9. Ukraine destroyed $650–850 million worth of Russian military hardware. Russia used the air base in Crimea to launch airstrikes on Ukraine. It is unknown what caused the blasts but smoke clouds in video footage were created after the detonation of up to four ammunition depots. The blasts might have been staged by Ukrainian special forces. The Kremlin has long felt disappointed with the Black Sea Fleet and its command. Its forces did not break Ukrainian resistance to capture the city of Mykolaiv and advance further towards Odesa. In consequence, Moscow was forced to agree on a deal that would allow the resumption of vital grain exports from Ukrainian Black Sea ports.
Support Us
If content prepared by Warsaw Institute team is useful for you, please support our actions. Donations from private persons are necessary for the continuation of our mission.
All texts published by the Warsaw Institute Foundation may be disseminated on the condition that their origin is credited. Images may not be used without permission.