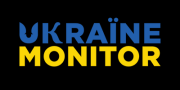 Ukraine Monitor presents the latest news concerning internal and external matters of Ukraine – a unique country where the interests of the East and the West clash almost every day.
Date: 28 September 2023 Author: Grzegorz Kuczyński
Russia Again Hits Ukrainian Energy Facilities
As winter is coming, Russia once again targets Ukraine's civilian energy infrastructure to wreak havoc across the country. The government in Kyiv says its air defense has become even more complex and experienced to repel further attacks.
SOURCE: eng.mil.RU
Ukrainian Prime Minister Denys Shmyhal on September 27 said Russia restarted a systemic campaign of aerial attacks on Ukraine's energy infrastructure ahead of winter, but the country's air defense systems were better prepared compared with last year. "Ukraine is working on projects that no one else in the world has done so far," the head of the government said. In addition, multi-level protection of energy facilities has been established, both passive and active that include installations to better protect power facilities and a bigger supply of anti-aircraft and anti-missile launchers, respectively. In an interview with CNN on September 27, Ukrainian Defense Minister Rustem Umerov said Ukraine would retaliate if Russia attacked energy facilities during the wintertime. Russia on September 21 launched missile attacks on Ukraine's power infrastructure for the first time in months and damaged facilities in western and central regions. The attack caused blackouts in the Rivne, Zhytomyr, Kyiv, Dnipropetrovsk, and Kharkiv regions. In the summer, Russia spared its missiles to be able to launch air strikes on Ukraine's critical infrastructure in the fall. Last October, Russia launched a massive missile attack targeting Ukraine's critical infrastructure with cruise missiles and kamikaze drones. Many Ukrainian cities were left without power, heating, and water as Russian attacks caused colossal damage. Ukrainian repair teams already patched up the power grid. As of August, five of the nine nuclear units, 62 percent of thermal power plants, and 80 percent of trunk networks were repaired.
Support Us
All texts published by the Warsaw Institute Foundation may be disseminated on the condition that their origin is credited. Images may not be used without permission.