Is Prime Minister Mishustin A Failed Experiment?
No other Russian politician named as the country's next prime minister suffered such bad luck as the new incumbent, Mikhail Mishustin. The Russian economy got a terrible blow after oil prices slashed globally, and it was only shortly after that the coronavirus pandemic gripped the world. While Mishustin can blame no one but himself for the oil war –– as he did not hurdle Sechin's calamitous intention to exit OPEC+ –– he could yet do nothing about the plague that spread throughout Russia. Mishustin was named Russia's next prime minister to bring Putin's social promises into life –– or perhaps just to find money to do so. Instead, he was doomed to perform some crisis-management tasks, while Putin's poorly assessed political moves soon rebounded on him.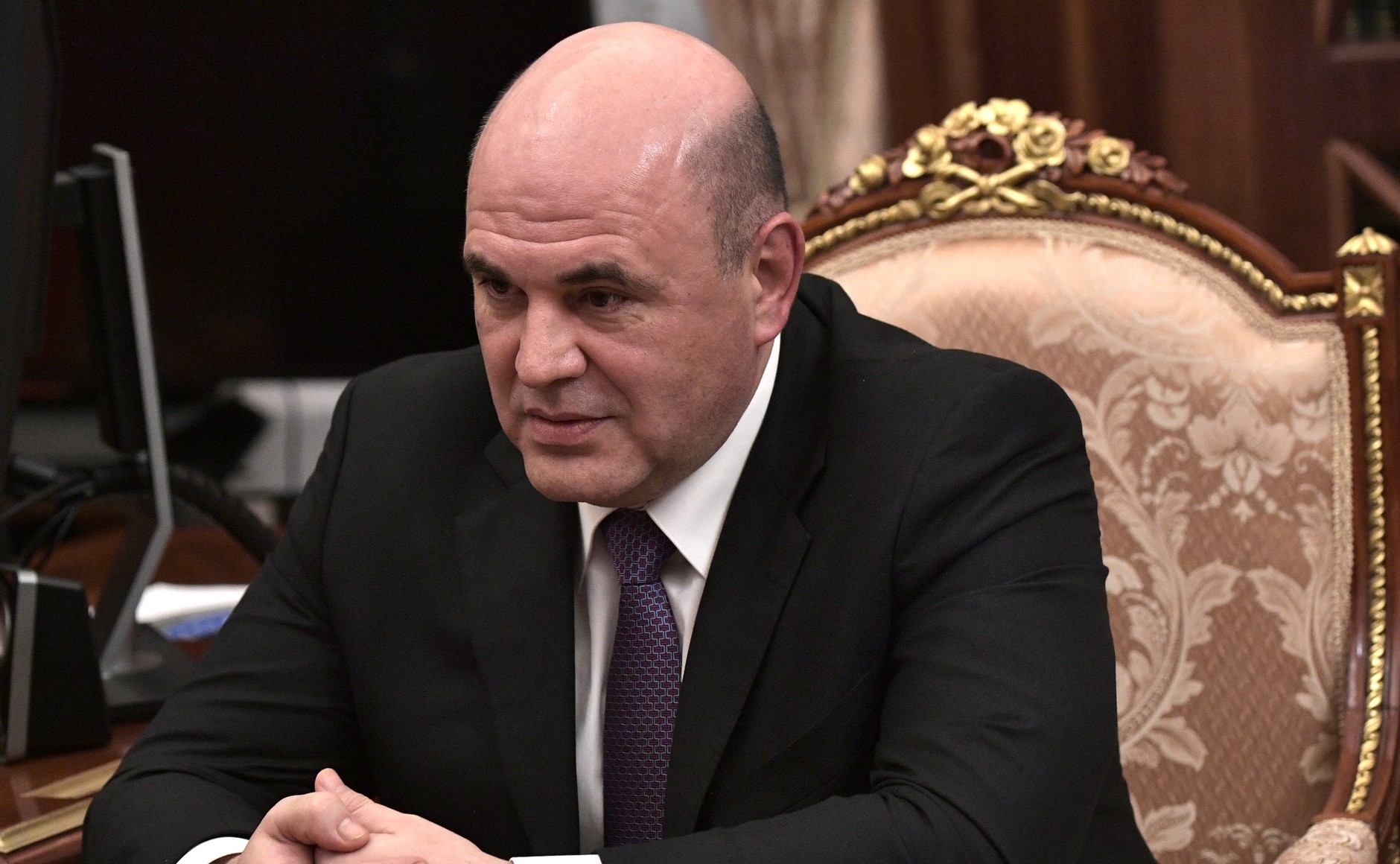 SOURCE: KREMLIN.RU
Mikhail Mishustin was given the role of prime minister on January 16. After the official's first 100 days in office, only one in three Russians says he is doing his job well, according to data from the state-run VTsIOM pollster. The poll found that 38.9 percent of respondents gave him a positive rating –– while echoing the same figures for his government officials. The trust in Dmitry Medvedev, the previous prime minister, was comparable, hitting 38.3 percent, right before he resigned. Around 23.2 percent of Russians complain about the government's actions. In it, the prime minister has scored better, though. Yet the difference is that Mishustin –– unlike Medvedev –– has no sizeable negative electorate (8.3 percent). Nevertheless, Mishustin boasts slightly higher trust ratings. Roughly 52.1 percent of Russians named him when asked to name a politician whom they trust, marking the second-best result after the president (69.8 percent). Interestingly, the survey gave Mishustin and Putin a mistrust rating of 23.6 percent and 25.5 percent, respectively. Back in the past, 56.1 percent of Russians said they did not trust Medvedev.
Support Us
If content prepared by Warsaw Institute team is useful for you, please support our actions. Donations from private persons are necessary for the continuation of our mission.
Now these figures grew to 64.6 percent. A poll by FOM agency produced comparable numbers. According to a late March independent Levada Center survey, 48 percent of people said they approved of the government's steps, with another 48 percent saying the opposite. Around 51 percent of Russians say they approve the prime minister, while 39 percent of respondents have a negative opinion toward Mishustin. But the survey was conducted before the coronavirus pandemic took a firm grip on the country. A new Levada Center survey will offer worse results –– as the share of Russians who view the federal authorities with negative emotions is somewhat significant. Though at the dawn of the novel virus pandemic in Russia Mishustin competed with Moscow Mayor Sergei Sobyanin, he lost, as the city official is now a leading figure in the country's fight with the coronavirus. While Sobyanin is taking adequate anti-crisis measures that Moscow residents see as positive for their overall safety, Mishustin and other government officials have made fewer efforts to offer a firm economic relief package. So if Mishustin had an appetite to occupy a pivotal role in Russia's domestic politics, the ongoing turmoil discounts this possibility. Instead, the new incumbent, just like Medvedev in the past, is likely to turn into a technical prime minister and a politician that could take all the heat for the Kremlin's further moves.
All texts published by the Warsaw Institute Foundation may be disseminated on the condition that their origin is credited. Images may not be used without permission.