A blow into the Russian money laundry
A scandal concerning laundering Russian money in Baltic countries constantly evolves. It has already led to the bankruptcy of the third biggest in terms of stock Latvian ABLV bank, and now targets the biggest Danish bank. It is all an effect of actions taken by financial secret services of the USA, which may appear more acute for the Russian ruling elite than official sanctions.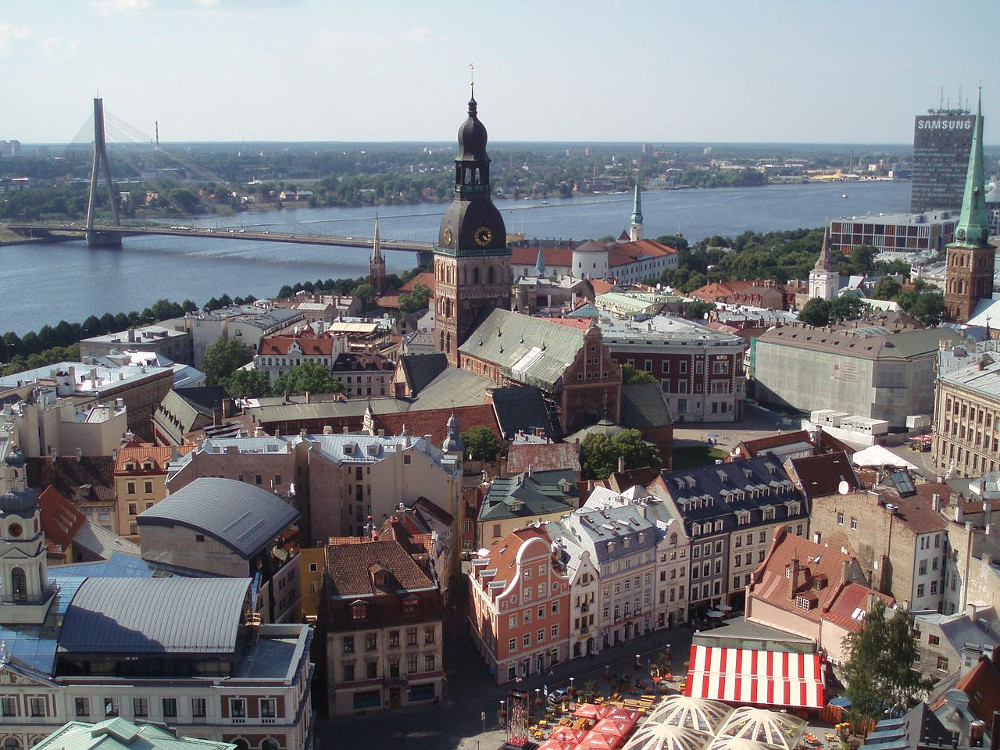 source: wikipedia.org
Stock of the biggest Danish bank, Danske Bank, fell by almost 4 per cent and its capitalisation decreased by 1,6 billion dollars in a day, as a result of released information that the bank's branch in Estonia could have been used for money laundering by Russians connected with secret services and Kremlin. A cousin of the Russian president, Igor Putin, and people close to FSB were supposed to have been complicit in the suspicious transactions. The practices were to take place from 2011 to 2014 – through the Estonian "daughter" Danske Bank and the Russian Promsberbank, which lost its banking licence in 2015. Danske Bank itself was to discover suspicious transactions and in 2013 closed about 20 accounts of co-partnerships linked to Russia. Currently, the internal investigation on this matter is being conducted within the bank. The case is also looked into by Estonian institutions regulating the banking sector.
The case of Danske Bank Estonia may connect with previously revealed similar scandal in neighbouring Latvia. The American administration faulted the third biggest in terms of stock Latvian ABLV bank that it served as a money laundry for Russians. The bank is not solvable and is to be closed. What is more, the chief of the central bank of Latvia, Ilmārs Rimšēvičs was detained for taking a bribe of 100 thousand euro. Rimšēvičs claims that he is innocent and is not going to resign. It does not change the fact, however, that he did little to stop the procedure of transferring Russian capital to EU via Latvian banking system. The peak started in 2013, when after the banking crisis in Cyprus, Latvia took over the role of "a gate to Europe" for Russian money, often of suspicious background.
Leaks in media, internal investigations in banks, but also determined actions of Latvian and Estonian authorities point to the fact, that the USA decided to hit oligarchs and Putin's environment in a sore point, which is a possibility of half-illegal money transferring to the West.
All texts published by the Warsaw Institute Foundation may be disseminated on the condition that their origin is credited. Images may not be used without permission.