Belarus: Crude From Poland May Be A New Alternative to Costly Russian Oil
Belarus keeps losing millions of dollars as a result of tax changes introduced in the Russian oil sector. Therefore Minsk is obliged to pay far more for oil pumped from the east, which currently is the sole direction of supplies. The Belarusian authorities were thus forced to look for alternative oil shipments, with President Lukashenko's planning to launch reverse pumping through the Druzhba pipeline from Poland's Gdańsk.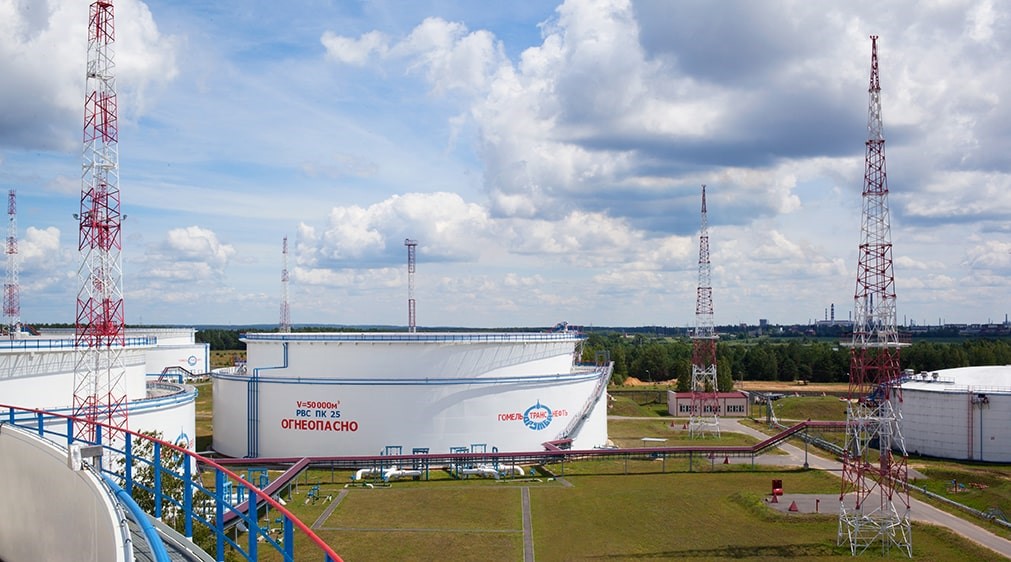 SOURCE: WWW.TRANSOLI.BY
Belarusian Finance Minister Maxim Yermalovich said the country so far incurred a total loss of $400 million after Russia had gone ahead with a tax maneuver in the domestic oil sector. The losses from Russia's move will be at $800 million by 2020. Belarusian Finance Ministry estimated that in 2019–2024 the country will lose a total of $11 billion in the aftermath of lowered budget revenues and higher expenditure on purchasing raw materials by refineries. Starting from early 2019, Belarus has imported Russian-sourced crude at a higher price, a response to the Russian tax maneuver in the oil industry. It implies a gradual reduction of the export duty on Russian oil by an increased taxing the extraction of mineral resources over a five-year span. Though the Russian budget reaps considerable benefits, Belarusian refineries are forced to pay far more for the raw material. This hits the viability of fuel exports that Belarus produces of Russian oil. Their trading is a significant source of income for Belarus. So far, all Minsk's efforts to seek compensation from Russia for possible losses have proven unsuccessful.
Support Us
If content prepared by Warsaw Institute team is useful for you, please support our actions. Donations from private persons are necessary for the continuation of our mission.
In the light of all this, what Lukashenko said on September 26 about importing oil from different directions can barely come as a surprise. "The most profitable of all the alternatives is reverse pumping through the Druzhba pipeline from Poland," Belarusian President was quoted as saying, adding that "we [the Belarusian authorities] could make a link and deliver oil to two oil refineries simultaneously." Due to its construction, the Druzhba oil pipeline can dispatch oil in various directions. Its Belarusian leg is currently 70 percent filled with crude supplies. After kicking off reverse pumping through Poland, Belarus could import up to 12 million tons of oil annually. Alternatively, Belarus could ship crude through Lithuanian and Latvian ports. Today it is Moscow that satisfies all of Belarus's demand for raw material. So far, Minsk has tested alternative oil shipment routes, also those running from Ukraine or Azerbaijan, albeit on a small scale. Later in October, Belarus intends to sign an agreement on crude oil and petroleum products trade with Kazakhstan. Following the completion of their already-ongoing upgrade, two refineries in Mozyr and Novopolotsk will be capable of processing the raw material in a way deeper manner, a solution intended to somewhat mitigate the adverse effect brought by a higher price of Russian-sourced crude.
All texts published by the Warsaw Institute Foundation may be disseminated on the condition that their origin is credited. Images may not be used without permission.