Russia Monitor is a review of the most important events related to Russian internal and external security, as well as its foreign policies.
Date: 27 April 2022 Author: Grzegorz Kuczyński
Russian Invasion Of Ukraine: Fears Of Attack On Odessa
As Russia stepped up its artillery and rocket attacks on cities in southern Ukraine and massed its forces, many reports are that Russian forces are seeking to take Odesa. At the same time, Moscow could order an offensive along the right flank by striking an area stretching from Zaporizhia to Kryvyi Rih.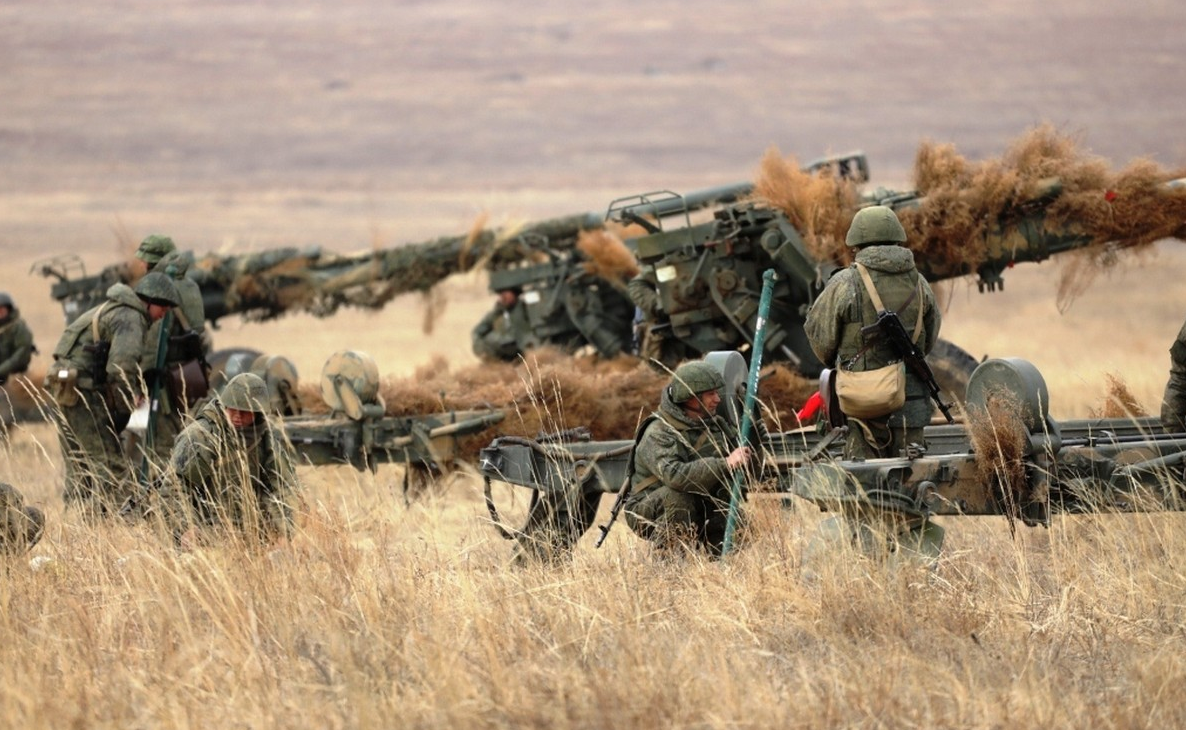 SOURCE:мультимедиа.минобороны.рф
The front line in southern Ukraine stabilized some two or three weeks ago. Russian forces have seized almost the whole region of Kherson although Ukrainian troops recaptured an area in the north, on the western bank of the Dnipro river. Indeed, the city of Kherson fell into the hands of Russian troops who can stage an attack northwest, to fire Mykolaiv, from its suburbs. Russia seized two-thirds of the Zaporizhia region and it now occupies the southern city of Melitopol. From there, Russian forces can advance on to the north, towards the city of Zaporizhia. Russia could be preparing a mass-scale offensive in this part of Ukraine to seize Ukraine's entire south coast. That means taking not just coastal cities Mykolaiv and Odesa but cutting Ukraine off sea access. To capture Odesa, Russian forces need to seize Mykolaiv or at least encircle it to disable any threat to the rear troops seeking to besiege Odesa. The mayor of Mykolaiv has declared the city authorities are preparing for a Russian attack as Russia had amassed troops in the Kherson region. A large convoy of Russian military hardware is moving from Crimea's Simferopol towards the Kherson region, according to the Ukrainian authorities. In Kherson, Russians are removing any traces of the Ukrainian regional administration. The authorities in Kyiv warn Russia could pose a serious maritime threat. Some twenty vessels and submarines carrying cruise missiles were dispatched west of Crimea. Russia could fire cruise missiles to target Odesa at a "safe" distance while the Black Sea Fleet could avoid more losses––as when its flagship vessel Moskva was struck with a Neptun cruise missile in mid-April. There is widespread fear of a Russian attack in Kryvyi Rih, a city north of Kherson and Mykolaiv. Russian forces have massed much equipment and many troops along the front line in an attempt to march towards Zaporizhia. The city recently came under heavy fire.
Support Us
If content prepared by Warsaw Institute team is useful for you, please support our actions. Donations from private persons are necessary for the continuation of our mission.
All texts published by the Warsaw Institute Foundation may be disseminated on the condition that their origin is credited. Images may not be used without permission.