Russia Monitor is a review of the most important events related to Russian internal and external security, as well as its foreign policies.
Date: 31 July 2022 Author: Grzegorz Kuczyński
Russia's Rosneft Starts Construction Of Vostok Oil
Russian energy giant Rosneft said it has started construction of an Arctic oil terminal at the Bukhta Sever port, part of its huge Vostok Oil project, aimed at facilitating the development of the Northern Sea Route. The project aims to show to what extent the Russian oil sector may resist Western punitive measures.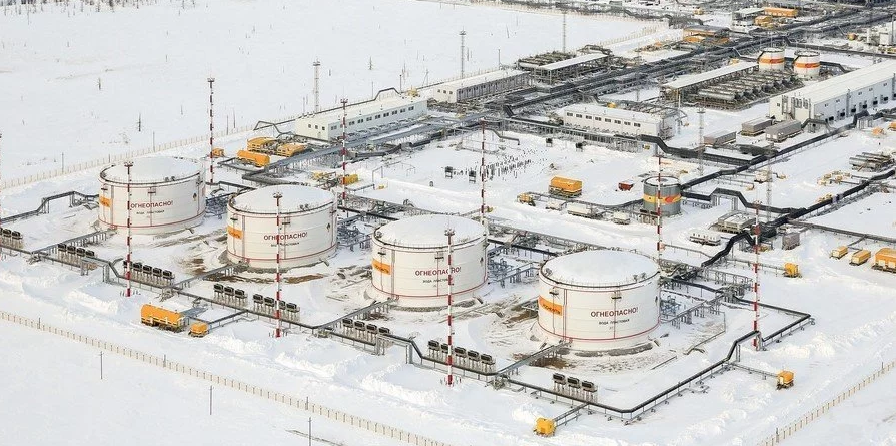 SOURCE:Rosneft
Rosneft also announced it started drilling in the Payakha cluster, part of the Vostok Oil megaproject. Located near Dikson in northern Krasnoyarsk Krai, the first phase of the project will involve the construction of three cargo and two oil berths totaling nearly 1.3 kilometers in length. The project will also include an acceptance and shipment point with 27 tanks of 30,000 cubic meters each and auxiliary infrastructure. According to the Russian energy company, the Bukhta Sever port will become the largest oil terminal in the country. To be built by 2030, the port is expected to have 102 reservoirs. Rosneft's Vostok Oil megaproject is the biggest oil project in the world for a decade and since the 1970s in Russia. Its resources amount to more than 6 billion tons of oil. Rosneft is pushing forward its megaproject although Russia is facing challenges in developing its oil industry due to the sweeping Western sanctions imposed against Moscow's invasion of Ukraine that began on February 24. Amid that, Trafigura completed its exit from the Vostok oil project. The Singapore-based commodity trading company sold its 10 percent shareholding in the project, which includes the associated non-recourse bank debt, to Nord Axis, for an undisclosed price. Rosneft hopes to see the terminal handle 30 million tons (600,000 barrels) per year. It will have scope to accommodate a gradual expansion to 100 million tons by 2030.
Support Us
If content prepared by Warsaw Institute team is useful for you, please support our actions. Donations from private persons are necessary for the continuation of our mission.
All texts published by the Warsaw Institute Foundation may be disseminated on the condition that their origin is credited. Images may not be used without permission.