Russia Monitor is a review of the most important events related to Russian internal and external security, as well as its foreign policies.
Date: 31 March 2022 Author: Grzegorz Kuczyński
Russia Has Admitted Defeat In Kyiv
During a new round of ceasefire talks in Istanbul, Russia has vowed to drastically reduce combat operations around the capital Kyiv and the northern city of Chernihiv. Although the Kremlin portrayed this as a goodwill gesture, Russia has in fact admitted defeat in Ukraine in the initial weeks of its invasion.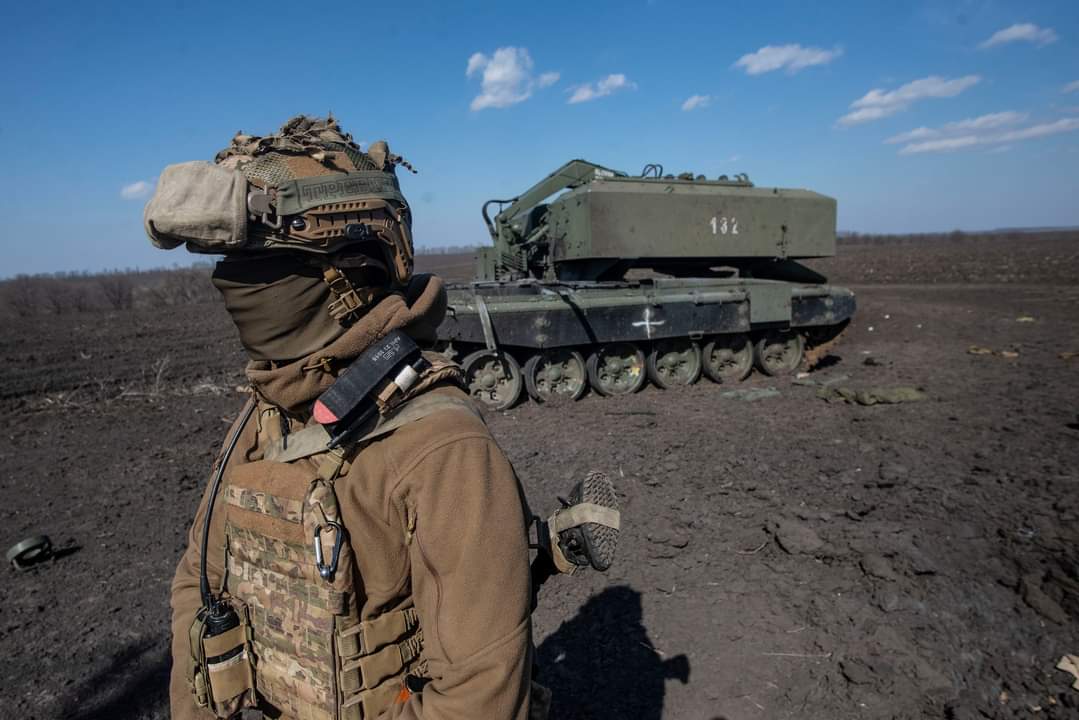 SOURCE:Twitter
Russian efforts to hit and capture Kyiv in the first week were to be crucial for the whole war campaign, according to the Kremlin. Therefore Russian troops poured into Belarus to launch an offensive on Kyiv. Already in the initial hours of the campaign, Russia assigned some of its troops to lead the charge and capture the Hostomel airfield northwest of the Ukrainian capital and deploy them to seize Kyiv. Russian hopes yet were thwarted by the ferocity of Ukraine's fight back. Although more Russian troops advanced on Kyiv from Belarus, they were not capable of seizing or even encircling the capital. The following weeks saw fierce fighting on the outskirts of Kyiv, where the Russian military suffered considerable losses. It has been one month since Russia invaded Ukraine and Moscow realized it could not deploy its artillery weapons close to Kyiv to raze it to the ground as Kharkiv, Chernihiv, Mykolaiv, or Mariupol. Thus Russia used the next round of ceasefire talks in Turkey's Istanbul (March 29) to sow propaganda. Moscow said it would dramatically cut back its military offensive around Ukraine's northern cities. But Russia is not planning to withdraw its forces from the seized territory. Even after deploying some troops eastwards, Russian forces took positions northeast and northwest of Kyiv to thwart Ukrainian defense. Chernihiv is still being hit with artillery fire. But some Russians are being pushed near Kharkiv to connect with troops advancing from Donbas. Russia accepted the fact it would never reach Kyiv and Kharkiv nor would it force Ukraine to surrender. The Kremlin has shifted its strategy, now seeking to occupy a large chunk of Ukraine, stretching south of Kharkiv (the key town of Izium) through Donbas (including Sloviansk and Mariupol), the southern part of the Zaporizhia region (Melitopol), to the Kherson region, on the Dnipro river in the north. With considerable territorial gains, Moscow could be willing to negotiate with Kyiv to recognize this territory as Russian-controlled in exchange for Russian withdrawal from Kyiv, Chernihiv, and Sumy––as it is dramatically tough to keep control of these three.
Support Us
If content prepared by Warsaw Institute team is useful for you, please support our actions. Donations from private persons are necessary for the continuation of our mission.
All texts published by the Warsaw Institute Foundation may be disseminated on the condition that their origin is credited. Images may not be used without permission.