Putin's Inner Circle in Turmoil Following Corruption Scandal
The Investigative Committee and the FSB are currently dealing with the corruption case in Gazprom and its subsidiary, Sogaz insurance company. The enterprise constitutes one of the oil giants in Russia; in addition, it has been privatized and is now controlled by businessmen belonging to Putin's inner circle. For years, the company has been provided with lucrative contracts from state-owned companies (primarily Gazprom); nonetheless, it maintains very close business relations with Rosneft. Thus, a corruption scandal was not such as shock as the fact that it was disclosed in such business environment.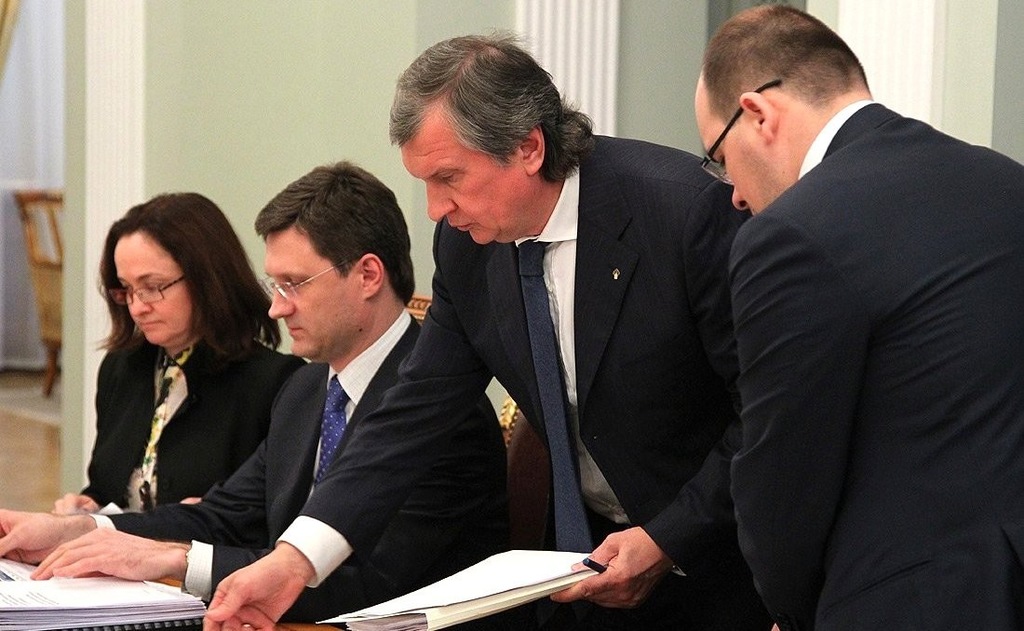 SOURCE: KREMLIN.RU
The Main Investigation Board of the Investigative Committee of Russia in Moscow suspects Anton Baryshek, Sogaz's Executive Director for Business Innovation Development, of accepting a commercial bribe. The managing director, along with several other people, tried to corrupt money to the deputy head of Gazprom's insurance board; he handed her over 100,000 dollars for concluding a contract that would be beneficial to Sogaz. According to the investigators, in February and March this year, representatives of both Sogaz and Gazprom Invest (Gazprom's 100-percent subsidiary) held talks on an insurance contract worth more than 1 billion roubles; moreover, the same agreement was included in Baryshek's corrupt proposal. Established in 2007, Gazprom Invest is the main contracting party of Gazprom's investment projects and operates mainly in the European direction. When Gazprom's Deputy Head of Insurance Directorate, Galina Bushmina, received money in March this year, she immediately informed her superiors about this fact. Also the FSB was informed about the case. Nonetheless, it is not clear why Barysheka was detained only at the end of June. It was only then when the case was published in the media.
Its main source, a weekly newspaper "Kommersant", belongs to Gazprom's business group. Interestingly enough, Gazprom is one of the main shareholders of SOGAZ. Also Gazprom's CEO, Alexei Miller, heads the Sogaz's board of directors. Until mid-2014, the insurance company was controlled by the Rossiya Bank, also referred to as "Putin's bank". When its main shareholders (Yuri Kovalchuk, Gennady Timchenko and Nikolai Shamalov) were subject to Western sanctions, they reduced their shares in the company while Timchenko said that he would cease to be a shareholder anymore. So it was Gazprom that took over the majority of the bank's shares. However, Sogaz's CEO is associated with Gazprom's main rival. In 2016, Anton Ustinov replaced Sergey Ivanov Jr., a son of the previous head of the presidential administration. Former adviser to Putin, Ustinov belongs to a group of Sechin's loyal people. He was his main aide in the years 2008-2012 when Sechin held a position of deputy prime minister in charge of the energy sector. Moreover, Gazprom's Board of Directors has elected Mikhail Putin as a Deputy Head. In March 2018, Putin's cousin assumed the aforementioned position for a five-year period. Since 2004, he has been working as a manager in multiple Gazprom subsidiaries.
All texts published by the Warsaw Institute Foundation may be disseminated on the condition that their origin is credited. Images may not be used without permission.