Russia Monitor is a review of the most important events related to Russian internal and external security, as well as its foreign policies.
Date: 28 March 2023 Author: Grzegorz Kuczyński
"Ideology of Conservatism": Putin Reportedly Readies For 2024 Re-Election
The Kremlin has started preparing for the 2024 presidential campaign based on the theme of conservative isolationist ideology, seeking to get a better score than in 2018.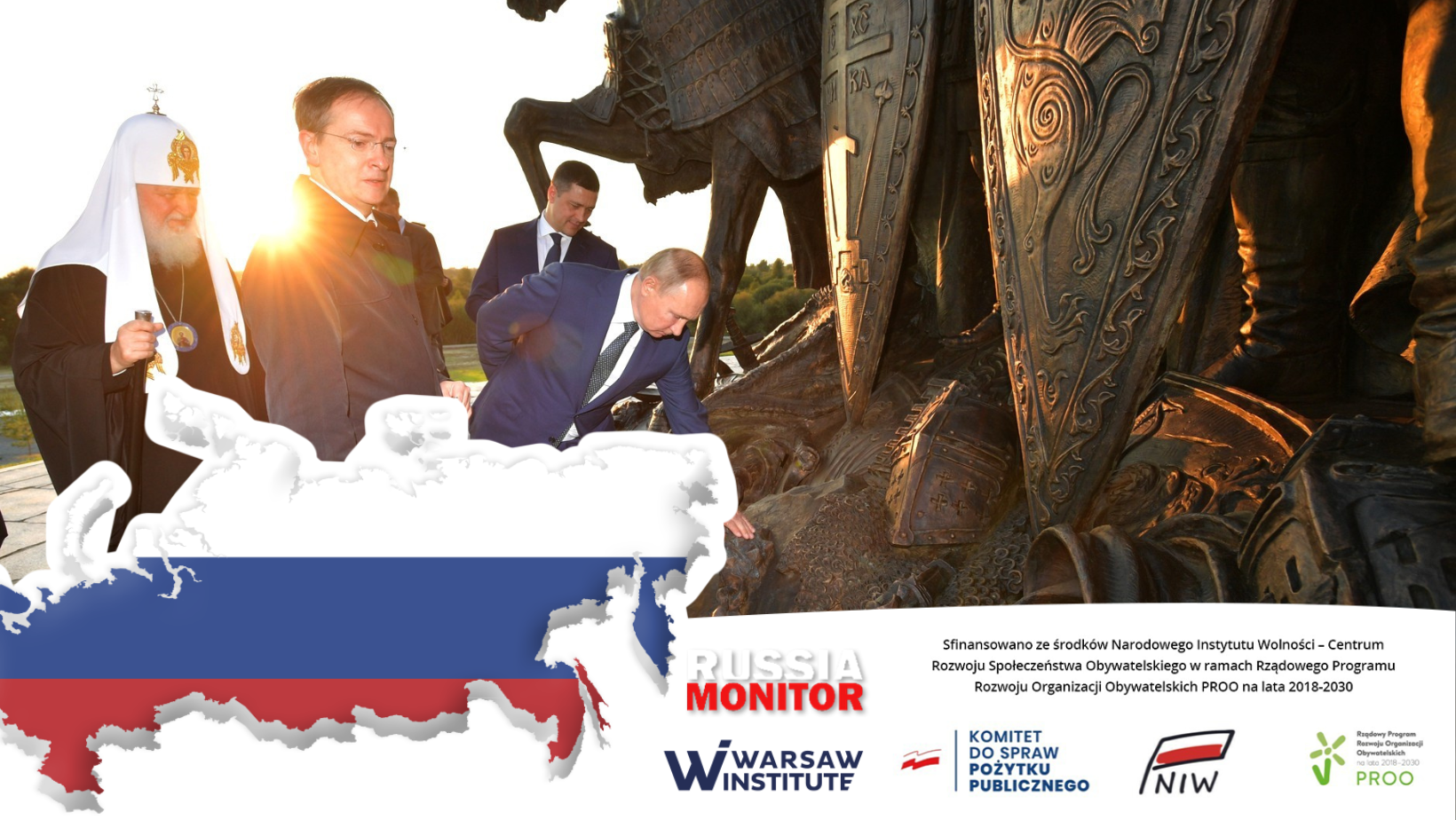 SOURCE: kremlin.ru
The Kremlin's domestic policy bloc believes Putin will seek re-election in 2024. One of the changes approved back in 2020 makes it possible for Putin to seek his fifth term as president. What might bar him from running for president is possible health issues. The Kremlin is willing to produce a better result in 2014 than back in 2018. Back then, Putin got 76.7 percent of the vote, with a turnout of 67.5 percent. Russian Kremlin-aligned media RBK cited sources in the Kremlin, saying that the Russian regime is willing to improve voter turnout, too. Addressing the Federal Assembly, Vladimir Putin said Russia's next presidential election was scheduled for the spring of 2024. He did not say whether he had decided to run for re-election, though. It remains unknown whether residents of Russian-controlled regions of Ukraine would also have to cast a ballot. This fall's regional elections across some regions, including the Ukrainian territories Russia claims to have annexed, are expected to serve as a "testing ground" for next year's ballot. Members of the Putin administration's political bloc have developed preliminary "ideological narratives" to promote during the president's upcoming bid. According to the independent news website Meduza, at the event, subordinates of Kremlin domestic policy official Sergey Kiriyenko outlined the basic campaign messaging to other Kremlin employees, regional officials, and political strategists. The event's organizers reportedly said that Putin's campaign would be built around an "ideology of conservatism," with the president casting himself as a "guardian of traditional values." The Kremlin plans to use rhetoric that emphasizes Russia's "moral superiority" over other countries. The 2024 campaign will be reportedly based on the "conservative ideology." Russia's political strategists started working on a "conservative isolationist ideology" for Putin's 2024 campaign before Russia launched its full-scale invasion of Ukraine. Kremlin spin doctors intended to paint a picture of Russia as a "self-contained state" that preserves tradition––unlike morally liberal Western states––and has relatively little interaction with the outside world. Such ideological narratives have been visible in Putin's address to the Federal Assembly in late February––a somewhat preliminary display of the re-election agenda. One of the campaign's "ideological foundations" will come from the findings of "Russia's DNA," which is how Putin explained his country's "global uniqueness."
Support Us
If content prepared by Warsaw Institute team is useful for you, please support our actions. Donations from private persons are necessary for the continuation of our mission.
All texts published by the Warsaw Institute Foundation may be disseminated on the condition that their origin is credited. Images may not be used without permission.