Bucharest Security Conference 2020
On November 13-14, 2020, the fifth edition of the Bucharest Security Conference was organized. It is the largest international conference in Romania that addresses the security developments and evolving threats on the Euro-Atlantic frontier and NATO's decisions to respond to them. The Warsaw Institute was represented by the Executive Director, Tomasz Kijewski, who took part in a panel discussion on hybrid threats for NATO and EU countries in the context of the COVID-19 pandemic.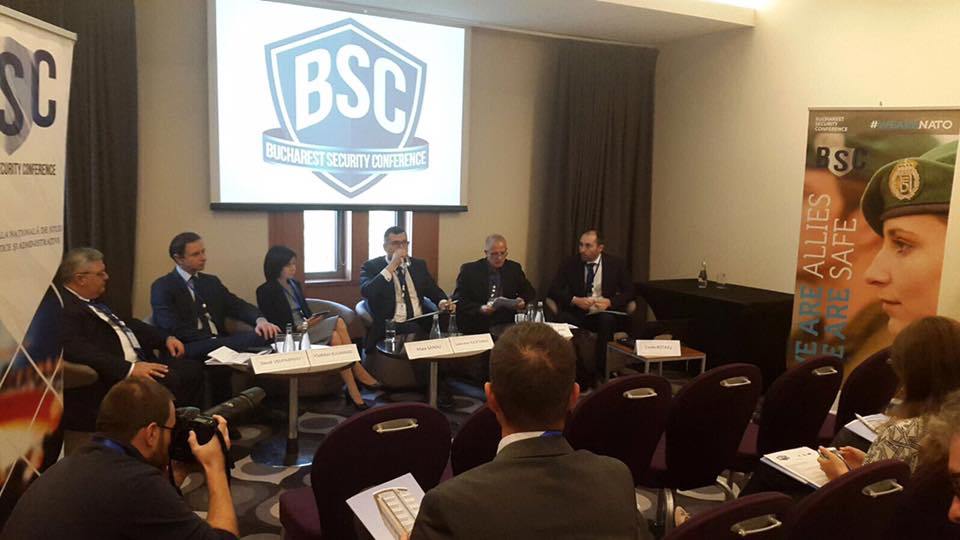 SOURCE: BUCHAREST SECURITY CONFERENCE
The event was organized by the National University of Political Studies and Public Administration (SNSPA), co-financed by NATO Headquarters, with the support of the Romanian Ministry of Foreign Affairs and the Romanian Ministry of National Defense.
During the session on information warfare in the context of the COVID-19 pandemic (Informational warfare in Eastern Europe: new challenges in times of Covid-19), Tomasz Kijewski, Executive Director of the Warsaw Institute, presented the conclusions of the Warsaw Institute's study of Russian disinformation related to the COVID-19 pandemic.
The session was also attended by: Octavia MOISE-ZANELLATO PhD, SNSPA, Romania; Carmen ROMERO, NATO Deputy Assistant Secretary General for Public Diplomacy; Alina BÂRGĂOANU PhD, Dean, College of Communication and Public Relations, SNSPA, Romania; Angel TILVAR, Deputy Head of the Romanian Delegation to the NATO PA; Dan SULTĂNESCU PhD, Director, Center For Civic Participation and Democracy SNSPA, Romania; Alex ȘERBAN, Atlantic Council, Romania; Olena CARBOU PhD, Founder and Executive Director Ukrainian Think Tanks Liaison Office in Brussels; Elena MÂRZAC, Executive Director of the IDC on NATO in Moldova.
The aim of Bucharest Security Conference is to strengthen the presence of NATO structures in the region and to increase awareness of the key role of the Alliance for the security of Central and Eastern Europe, as well as cooperation of the Allies to counter new threats (especially hybrid ones). The BSC brings together high-level policymakers, scientists and experts to provide strategic reflection on the Alliance's common problems and challenges.
All texts published by the Warsaw Institute Foundation may be disseminated on the condition that their origin is credited. Images may not be used without permission.